Affiliate links on Android Authority may earn us a commission. Learn more.
How to download a GIF on Twitter
Download that GIF in a jiffy.
If you're into GIF images in a big way, one of the places to find them is Twitter. After all, in a land where short messages reign supreme, a GIF is the image equivalent of a tweet. If you see a cool-looking funny GIF, you may want to download it to your computer. But is this possible? Can you download a GIF from Twitter?
Read more: 10 best Twitter apps for Android
QUICK ANSWER
Twitter does not allow you to download a GIF image from the site directly. Instead, you need to use a third-party app.
---
JUMP TO KEY SECTIONS
Twitter GIF images are not real GIFs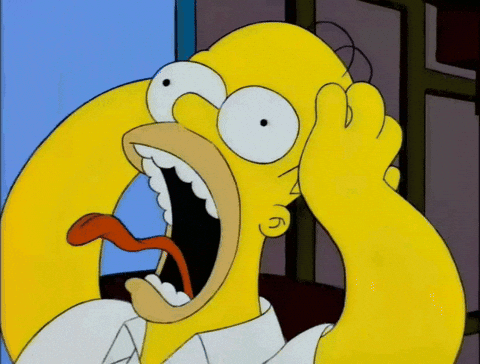 The first thing you need to realize is that when you see a GIF on Twitter, it's not actually a real GIF (even though it says GIF on the page). Instead, when someone uploads a GIF to Twitter, the site automatically converts it to an MP4 movie file.
So when downloading the "GIF image" from Twitter using a third-party app, it will be downloaded to your computer as an MP4 file, the same way it would if you downloaded a Twitter video. You would then need to convert it back to a proper GIF image. Also, bear in mind that if you upload the GIF image back to Twitter, they are going to convert it back to MP4 again.
How to save a GIF from Twitter on your computer
The process is the same whether you are on a Windows PC or Mac.
Open the tweet containing the GIF and click the tweet URL. Copy the link with CTRL+C (or CMD+C on a Mac).
You now need to choose a Twitter video downloading tool. There are many options, and you can find them by Googling. But one which seems to be highly recommended is Twitter Video Downloader. Insert the GIF link you just copied into the box and click Download. The GIF will now appear as an MP4 download.
Right-click on Download Link and select Save Link As… (or the equivalent on your operating system).
The GIF will now download to your computer as an MP4 file. To get it back to true GIF format, you now need a conversion tool for that. Again, Google is your friend, but the highest-rated one seems to be EZGIF. Navigate to the MP4 file from your computer, select it, and click the blue Upload video! button.
On the next page, scroll down and click the Convert to GIF! button (assuming you don't want to make any editing changes to the GIF).
How to save a GIF from Twitter on Android
Mobile devices are a bit more limited than desktop computers when it comes to things like this. That's why the easiest method is to use an app. On Android, one good one is Tweet2gif.
On the page containing the GIF image, tap the Share menu and select Copy link to Tweet.
Go into the Tweet2gif app, paste the link into the URL box provided and select Download GIF.
How to save a GIF from Twitter on iOS
If you have an iOS device, the best app to use is the wonderfully named GIFwrapped. It works the same way as Tweet2gif. Get the direct link to the tweet, and enter it into GIFwrapped.
You can either save the GIF images in the app, or you can save them to your camera roll using the Save image option in the Share menu.
---
FAQs
Officially, Twitter disallows GIF images to be used as profile images. But many people have reported that you can still do it without consequences. However, some Twitter clients refuse to show animated GIF images. If you want to try it, 192 pixels seems to be the optimal size.