It's true that rooting your device has become far less essential these days than the days of old but there are still plenty of reasons to root your device. It adds functionality that unrooted devices can't have. It's essentially its own genre of apps. You knew that already, though. Here are the best root apps for Android!
---
AdBlock Plus is a free, open source app. As you may have guessed, it removes ads from the device. Root users swear by this one We bloggers don't like it, but we've accepted that people really do find this app useful. This one is configurable so that some unobtrusive ads get through. The app is also lightly configurable. It's not available on the Google Play Store but there is an official link from ABP that you can use by clicking the button above. It's definitely among the best root apps.
---
FlashFire is one of those root apps that everyone should try. It's a utility app that flashes firmware. That includes firmware from manufacturers, OTA updates, and more. Chainfire calls this app the spiritual successor to Mobile Odin. It does a lot of the same stuff, but more effectively. It also has a handful of other functions. Some of the functionality requires the pro version. It's not very expensive, though. This is a tool you should have in your proverbial belt.
---
Flashify is another valuable tool for flashers. It can flash most things. That includes recoveries (both TWRP and CWM), zip files, kernels, GAPPs, and even the stock recovery (pro feature only). You can also backup your recovery and kernel on Google Drive or Dropbox. Its last update was a while ago. However, it should work on many recent devices. It's especially nice for people who really don't like ADB or Fastboot. The free version gives you a taste. However, the paid version has all the goods. It's definitely one of the best root apps.
---
Link2SD is an app that allows you to move apps over to your SD card. It creates links to make your device believe it's actually on your device so it works for apps that conventional Apps2SD apps don't work on. This is a great way to take advantage of your external SD card space. It's not as great as Android's Adoptable Storage. However, this method doesn't take over your whole SD card. It's not perfect, but it works well enough. It's also worth noting that moved apps will load more slowly.
---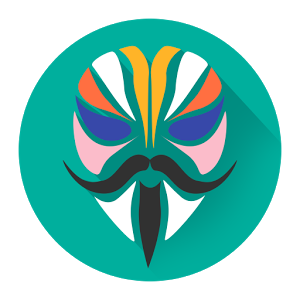 Magisk is one of the most popular and powerful root tools. It's also relatively new. Its big function is allowing you to hide root very effectively. That lets you do things like watch Netflix or play Pokemon Go while rooted. It has a variety of other functions, including modules that add even more functionality. It's a real must-have root app. It's not longer available on Google Play. Thus, you'll have to pick up the APK from XDA-Developers.
---
---
Quick Boot is an app that is both absurdly simple and absurdly useful. In most versions of Android, the power menu is weak sauce and you can only power down and sometimes you can reboot. Quick Reboot fixes this by allowing you to boot to recovery, and boot to bootloader. It can also go to device-specific things like Download Mode for Samsung devices or fastboot on certain devices. It's quick, simple, and makes finding an advanced power menu for your device a little bit less of a priority. It's definitely one of those root apps that everyone should have.
---
This is one of the very few all-in-one solutions for root users that still actually works. It has a bunch of features that includes a built-in file browser with root, app manager (uninstall system apps, etc), ROM management (create nandroid backups), script writer, font installer, and a lot more. On some devices, you can even change the boot animations, themes, and status bar icons. It doesn't work for every phone, but it should work for most. Updates do come a little slowly, though.
---
Servicely is an app that helps control background services. This will allow you to do something like prevent Facebook from running in the background while your device screen is off. It's a stop-gap for stopping rogue apps and unwarranted wake ups of your device. It may even improve performance and battery life depending on the services you stop. It's a little less relevant now thanks to improvements in Android's Doze Mode. However, it still works well.
---
Solid Explorer is a really good file manager. It works without root for most tasks. The app can do the usual stuff like copy and paste, unzip files, etc. It also has support for cloud storage and network storage devices. The design is good, too. There is the option to enable root within the app. That allows you to do all kinds of stuff that you couldn't previously. There are a lot of good file managers with root access. However, this one is clean, it works well, and it's cheap with no advertising.
---
SuperSU is one of the most popular root apps. That's probably because most root methods install this one by default. Most new root users already have it. It's a solid root app with a ton of features and it acts like the front door to your device so any old root app can't just go nuts. You'll have a list of all the apps that that have ever requested root. You can also fully unroot your device, keep logs, and more. It's one of the root apps that everyone knows about.
---
---
Next on our list is a very useful root app called Tasker. This powerful application can make your phone do pretty much anything you want. It's a vague description but an accurate one because the only limit is your imagination. Many of the functions don't need root permissions. It does add some functionality if you have it, though. It's a great application, especially for tinkerers and those who have unusual needs for their smartphones. Do beware, though, because the learning curve is rather steep. It's useful with or without root.
---
Titanium Backup is a long time mainstay at the top of many root lists and it feels almost blasphemous to not include it here. With this application you can uninstall bloatware (a must have for many people), freeze apps (leaves them installed but prevents them from ever running), and backup your applications and application data. ROM flashers have sworn by this app for years. Everyone recommends it to new root users. If you have root, go get it immediately. It's probably in the top three most useful root apps ever.
---
Viper4Android is an audio modification tool that gives you untold amounts of control over how your audio sounds coming out of the speakers, out of Bluetooth devices, and out of your headphones. It comes with its own audio driver, an equalizer, tons of effects that allow you to control how your audio sounds, and a lot more. It's a complicated install process and you'll need to go to the official XDA thread for downloads and instructions, but this is as good as it gets when it comes to audio modifications on Android.
---
Wakelock Detector does exactly what the app's name suggests. It helps you find apps that are acting out of line. That way you can take the necessary steps to stop it. This is valuable because a wakelock can mean a lot of things. A rogue app going nuts, Google Play Services running rampant, or occasionally it can even mean something is wrong with your device. Wakelocks are one of the worst causes of battery drain and most root users eventually wind up with this app to help them figure out why. It's one of the essential root apps for battery life.
---
Xposed Framework has replaced installing ROMs for many as the default root experience. Modules are created inside of the framework by many developers that do various things like theming, UI and performance tweaks, visual modification, button remapping, and much, much more. Modules can be a tad difficult to find sometimes depending on your device but there are plenty of universal ones that you can use and enjoy. The button below will take you to the XDA thread where you can download it and learn more information. It's a must have for root users these days.
---
If we missed any of the best root apps for Android, tell us about them in the comments! You can also click here to check out the latest Android app and game lists!