Affiliate links on Android Authority may earn us a commission. Learn more.
Galaxy S20 vs HUAWEI P40: Can you forget about Google?
Find out which 2020 smartphone you should buy in this definitive Samsung Galaxy S20 vs HUAWEI P40 showdown.
The Galaxy S20 and the HUAWEI P40 feature industry-leading flagship hardware, showcasing some of the best technology available at slightly more affordable entry points than the Plus and Pro variants. These two models are likely to ship the largest volumes out of their respective ranges. They both cost much less than $1,000 or €1,000, but which should you buy? Let's find out in the definitive Samsung Galaxy S20 vs HUAWEI P40 competition.
First, let's tackle the obvious
We'll get the elephant in the room out the way first. The HUAWEI P40 is forbidden from using Google Mobile Services, which provides data, location, and other services for apps. Instead, HUAWEI relies on its HMS alternative and AppGallery store, which offers a much smaller app library. As a result, the Samsung Galaxy S20 is the better option for the vast majority of Android users who are familiar with Google's ecosystem.
Attempting to use the HUAWEI P40 without Google's ecosystem isn't easy. It's not just the loss of the Play Store or Assistant, other apps that use Google services lose their functionality too. For instance, you can't back up and restore conversations from WhatsApp, as it relies on Drive.
However, the loss of GMS doesn't render the HUAWEI P40 unusable. The revamped AppGallery features a number of popular apps, including Snapchat, Telegram, NordVPN, and a few others. But you can't find everything and that's going to be frustrating for consumer who aren't aware of the GMS situation.
Attempting to use the HUAWEI P40 without Google's ecosystem isn't easy.
Fortunately, you can transfer your apps directly from your old device, and many continue to work, including Google Maps. But without the Play Store, these apps will gradually miss out on vital updates and could eventually stop working. Manually downloading APKs is also viable, but this risks compromising the security of your device if you're not careful about sources.
All of the above makes it virtually impossible to recommend the HUAWEI P40 over other flagships. Unless you're already used to a life without Google. Regardless, let's dive into the rest of our Galaxy S20 vs HUAWEI P40 showdown.
Two very 2020 designs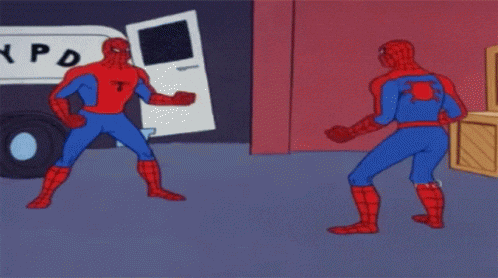 The Samsung Galaxy S20 and HUAWEI 40 look uncannily similar, especially from the back. Both adopt black rectangular camera housings, flat displays, and light pastel colors. The two even have punch-hole displays, although Samsung opts for a more inconspicuous center circle. The HUAWEI P40's display is reminiscent of the Galaxy S10's offset cutout.
There are subtle differences to each look and design, such as the speaker grille and metal design around the buttons. But the two are the quintessential modern smartphone. There's nothing particularly exciting or unique about either of them. That said, both are nice to behold.
Despite the similarities, there are key differences between the two. The Galaxy S20 is slimmer and lighter and you can definitely tell in the hand. The slightly curved display and back edges also make the handset nicer to hold. The HUAWEI P40 isn't unwieldy, but it feels stocky and isn't as slick as previous generations. On balance, I prefer the design of the Galaxy S20.
Galaxy S20 vs HUAWEI P40: Specs & performance
Samsung Galaxy S20
HUAWEI P40

Display


Samsung Galaxy S20

6.2-inch Dynamic AMOLED
3,200 x 1,440 resolution
20:9 ratio
120Hz refresh rate at 1080p
60Hz refresh rate at 1440p
HDR10+ certified


HUAWEI P40

6.1-inch OLED
2,340 x 1,080 resolution
19.5:9 ratio
60Hz refresh rate


Processor


Samsung Galaxy S20

Qualcomm Snapdragon 865 or Samsung Exynos 990


HUAWEI P40

HiSilicon Kirin 990


RAM


Samsung Galaxy S20

12GB


HUAWEI P40

8GB


Storage


Samsung Galaxy S20

128GB
microSD slot


HUAWEI P40

128GB
Nano memory slot


Cameras


Samsung Galaxy S20

Rear:
Main: 12MP, 1/1.76", ƒ/1.8, 1.8µm
Telephoto: 64MP, ƒ/2.0, .8µm
Ultra-wide: 12MP, ƒ/2.2, 1.4µm

Front:
10MP, ƒ/2.2, 1.22µm


HUAWEI P40

Rear:
Main: 50MP f/1.9 (RYYB) with OIS, 2.44µm
Telephoto: 8MP f/2.4
Ultra-wide: 16MP f/2.2

Front:
32MP, ƒ/2.0, 0.8µm


Battery


Samsung Galaxy S20

4,000mAh


HUAWEI P40

3,800mAh


IP Rating


Samsung Galaxy S20

IP68


HUAWEI P40

IP53


Software


Samsung Galaxy S20

One UI 2.0
Android 10


HUAWEI P40

EMUI 10.1
Android 10


Dimensions and weight


Samsung Galaxy S20

69.1x151.7x7.9mm
163g


HUAWEI P40

148.9x71.1x8.5mm
175g

Both the Galaxy S20 and HUAWEI P40 offer flagship-tier performance, through a combination of cutting-edge processors and tons of memory. The Galaxy S20's 12GB RAM is pure overkill for 99% of use cases. However, the inclusion of a microSD card slot is likely to be more useful than HUAWEI's more expensive Nano Memory card. Given that the P40 ships with 128GB of internal storage, this is an important difference.
The Galaxy S20 features either a Snapdragon 865 or Exynos 990 chipset, depending on the region. The HUAWEI P40 sports the company's own Kirin 990 5G SoC. All options have you well covered for day-to-day app use, but there are some differences in more demanding use cases. We've run several benchmarks to showcases these differences.
As expected, the HUAWEI P40's Kirin 990 offers slightly lower single-core CPU performance. This is due to its slightly older Cortex-A76 big CPUs, compared to the Cortex-A77 in the Snapdragon 865 and custom Mongoose-M5 in the Exynos 990. This puts the Kirin 990 closer to 2019's handsets, although multi-core performance is much more competitive.
On the GPU side, HUAWEI sits more notably behind its rival chips, again in part due to its older Mali-G76 MP16 GPU. By comparison, the Exynos 990 uses a newer Mali-G77 MP11 configuration. However, it's Qualcomm's proprietary Adreno 650 solution that offers superior gaming performance. The HUAWEI P40 remains a solid all-around chip though, making up the gap in system-wide benchmarks owing to its strong memory configuration.
Read more: Qualcomm Snapdragon 865 vs Kirin 990 vs Enynox 990
Neither handset will leave you wanting for performance. But true to form, Snapdragon-equipped flagship handsets offer the very best performance again this generation.
Two sets of triple cameras
A quick glance in the camera department suggests that the Galaxy S20 vs HUAWEI P40 shootout will be very close. Both phones sport a triple camera setup, comprising a main, wide-angle, and 3x telephoto lens. However, diving into the specs reveals a superior main sensor in the HUAWEI P40, but a larger telephoto sensor for the Galaxy S20. This is going to make for an interesting comparison. Be sure to check out the full-sized samples here.
To start with, let's look at general camera performance. The detail and color are great with both cameras in daylight. Although the P40 tends to nudge out a win for detail as it relies a little less on denoise and sharpening, presenting a more natural look on textures. Both also offer excellent HDR capabilities with fast processing times, making it very hard to take a bad picture. That said, the S20 opts for a slightly higher exposure, sometimes resulting in clipping (see the second sample), while the P40 is a little darker with the odd underexposed result.
However, both handsets have issues with color, albeit in different ways. In our first sample, the HUAWEI P40 captures the image with a reddish hue. We also saw this in our shootout versus the Pixel 4, suggesting that it doesn't always strike the perfect white balance. Meanwhile, the Samsung Galaxy S20 over-saturates a lot of its pictures. This is particularly noticeable with popping blue skies, but also a much warmer pallet when it comes to outdoor shots. On balance, HUAWEI tends to produce more accurate colors.
The Galaxy S20 pumps up color saturation to unrealistic levels. But some P40 pictures come out tinted red.
Onto optical zoom technology, another staple of the modern smartphone. Both phones produce good-looking snaps when ranging from the wide-angle camera to their 3x optical zoom length. Although, both 3x results rely much more heavily on post-processing than the main camera, particularly when it comes to over-sharpening.
Oddly, the Galaxy S20 camera goes from over to under-saturated moving to the 3x camera, suggesting some issues with light capture. The images also come out a little bit blurry, hinting at a focusing or HDR timing issue. But when you manage a clean image, the S20's 3x pictures are softer and more natural than HUAWEI's, which can appear over-processed.
As anticipated, both cameras perform worse at longer 5x and 10x zooms. The latter doesn't look great on either phone and the two handsets lay the processing on thick even at 5x. The HUAWEI P40's painted look smudges over some details at 5x and beyond, but at least it looks sharp and focused. The Galaxy S20 attempts a more natural look with more grain, which would be the better option if its 5x images didn't come out lacking focus and sharpness.
10x is too far for either camera, but the P40 is more consistent at 5x.
Before leaving zoom, it's worth noting that the Samsung Galaxy S20's wide-angle camera has a broader field of view. You can fit a fair bit more into the frame. The trade-off is a little more distortion and purple haloing at the image edges. But this is a pretty common issue on all wide-angle cameras.
Here the roles reverse when it comes to looking over-processed, with the HUAWEI P40's wide-angle camera presenting a more natural look. However, the lens seems to struggle with exposure in bright light, with some results looking a little washed out. The Galaxy S20 is the more consistent, but there's the same over-saturation and processing issues here that we've already mentioned.
The Galaxy S20's wide-angle camera squeezes more in the frame.
Bokeh is an essential feature in modern smartphone cameras, yet neither of these flagships sports a dedicated time-of-flight sensor. Instead, both phones rely on the use of multiple cameras and software algorithms to determine depth.
The phones default to a 2x zoom to make use of multiple camera perspectives and both phones do a good job at edge detection on large subjects in that mode. HUAWEI's bokeh gradually fades in realistically, while Samsung's has a more abrupt blurring. The flower example showcases this well, and also highlights some of the noise and detail differences between the two cameras in good lighting.
Switching to 1x zoom seems to make both cameras' struggle with edge detection a little more. Note the Android ears with the HUAWEI P40 above. However, the Galaxy S20 actually comes off worse here. It makes a couple of background/foreground errors and is completely bamboozled by the reflection in the bottom right. Not a particularly good result.
Finally, we come to night mode, an area where HUAWEI has excelled for a number of years. This time around though, the Galaxy S20 has a larger sensor and pixel binning technology, which should help close the gap.
The results are a mixed bag. Neither camera captures a huge amount of detail in very low light, particularly towards the edges of the frame. The HUAWEI P40 comes out a slight winner for a quick snap, but the Galaxy S20 performs best when switching to night mode. While brighter, the HUAWEI P40 actually loses detail with Night Mode enabled, as it's impossible to keep the handset still for the full five-second exposure.
---
It sounds like a cop-out, but both sets of cameras have their strengths and weaknesses. Overall, the HUAWEI P40 is more consistent when it comes to color, focus, and low light. But its red tint and questionable night mode performance are notable drawbacks. If you like Samsung's punchy colors, the Galaxy S20 offers better wide-angle and comparable zoom experiences up to 3x.
Odds and extras
Flagship phones aren't just about raw specs, it's the quality-of-life features that justify the higher price tags. Both handsets offer up some comparable features, including in-display fingerprint scanners, reasonably fast 22.5W and 25W charging, 5G networking, and even their own proprietary assistants (Bixby and Celia).
But it's the Samsung Galaxy S20 that offers the lion's share of the flagship extras. The handset sports a brilliant display that supports a 120Hz refresh rate. The HUAWEI P40's 60Hz mode is still perfectly serviceable though and still looks really great. The Samsung Galaxy S20 also sports 8K video capture, fast wireless, and reverse wireless charging. Not forgetting that Samsung boasts an IP68 water resistance rating, compared to IP53 for the P40.
If you're going to use these features, the Galaxy S20 is clearly worth the extra money. However, the HUAWEI P40 is notably cheaper than the Galaxy S20. For that money, you could opt for the more feature-rich HUAWEI P40 Pro.
The software experience is pretty comparable between the two. Both are still over-saturated with features and settings, so it really comes down to the smaller preferences. I like HUAWEI's swipe gesture navigation but Samsung's homepage and app drawer is much more organized. Once you're set up though, there's nothing really to complain about with either One UI or EMUI 10.
Samsung Galaxy S20 vs HUAWEI P40: The verdict
That concludes our Galaxy S20 vs HUAWEI P40 showdown. On balance, the Samsung Galaxy S20 is the better buy at this price point. It packs in more flagship-tier hardware to justify its price tag, offers superior gaming performance (particularly the Snapdragon model), and feels better to use in the hand. The Galaxy S20 retains the majority of key features from its more expensive siblings. By comparison, the HUAWEI P40 misses out on a number of features available with the P40 Pro and Pro Plus models. It costs quite a bit less but doesn't feel like a fully-fledged flagship as a result.
The Galaxy S20 retains the majority of key features from its more expensive siblings. The HUAWEI P40 does not, but is less expensive.
I still prefer the HUAWEI P40 for photography, but not by a wide margin. The gap is not as big as it used to be, particularly when it comes to low light and zoom quality. The occasional red tint and wide angle exposure issues ultimately leave me pining for HUAWEI's previous camera setups, which feel more consistent. Still, the HUAWEI P40 represents incredibly good value for money, especially for mobile photography enthusiasts, but it doesn't quite nail a flagship experience everywhere else. For that, you'll want to check out the P40 Pro instead.
The unfortunate situation regarding HUAWEI and Google services already made the HUAWEI P40 a tough sell for most. But even if this wasn't the case, I'd still recommend the Samsung Galaxy S20 to consumers looking for a reasonably sized and competitively priced flagship.
Samsung Galaxy S20
The latest and greatest from Samsung
The Samsung Galaxy S20 is a super-premium 5G smartphones from the South Korean company. No matter what you're looking for, the Galaxy S20 likely has something to suit your needs.
HUAWEI P40
A great device, with caveats
The HUAWEI P40 is a more affordable 5G flagship, boasting a great screen, incredible battery life, and one of the best camera systems around. It's just a shame Google apps are missing.