Affiliate links on Android Authority may earn us a commission. Learn more.
Google makes it easier for you to retrace your Search steps
Google wants to help you locate search results you found previously with these new Google Search history features.
TL;DR
New activity cards will show you your Google Search history within new Search results.
It will also be easier for you to keep track of your Google Search results.
These new Google Search history updates are part of Google's initiative to make Search work better than ever.
We've all been there: you remember searching for something on Google a month ago and getting some interesting results, but now you can't remember what you found or the search string that got you there. It's the worst.
Google has got your back though, as it's introducing a few tools today that will help you have faster access to your Google Search history as well as take more control over your search results.
Google Pixel 3 and Pixel 3 XL officially announced: Camera improvements galore
News
You may not realize this, but you can always access your Google Search history via your Google account. If you're signed into your account, just click here and you can see all your recent searches.
But Google wants it to be easier than that, which is why it will soon incorporate your search history right into similar searches. Check out an example below in the mobile version of Chrome: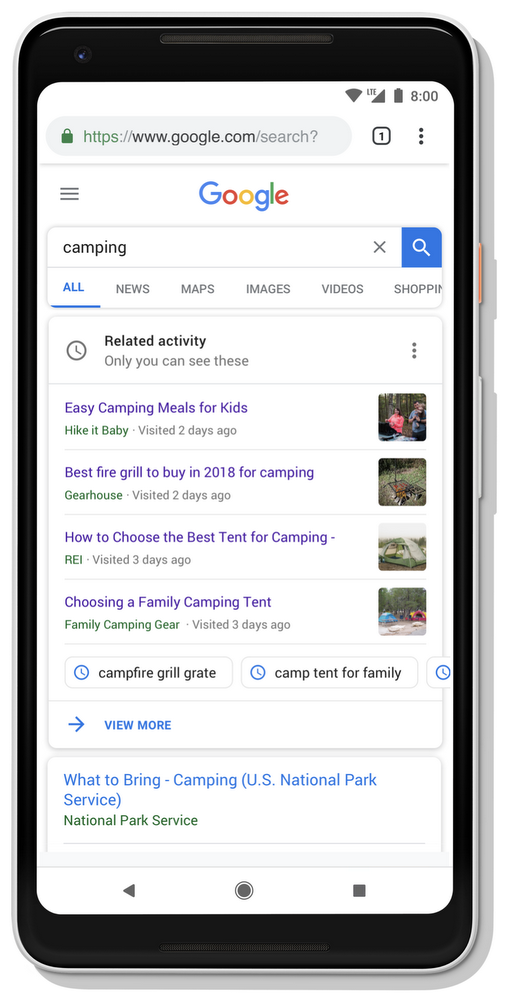 As you can see, a search string for "camping" brings up not only new results but a box that has previous results that you clicked on as well. That way you can repeat previous searches and easily get back to something you may have forgotten about.
If you want to take even more control over your searches, you can use the soon-to-be more powerful Collections feature. Collections allows you to compile important search results you've previously found so you can access them later, but now you'll be able to add new items to Collections just by tapping the activity card that appears as a recommended post. Check out the images below: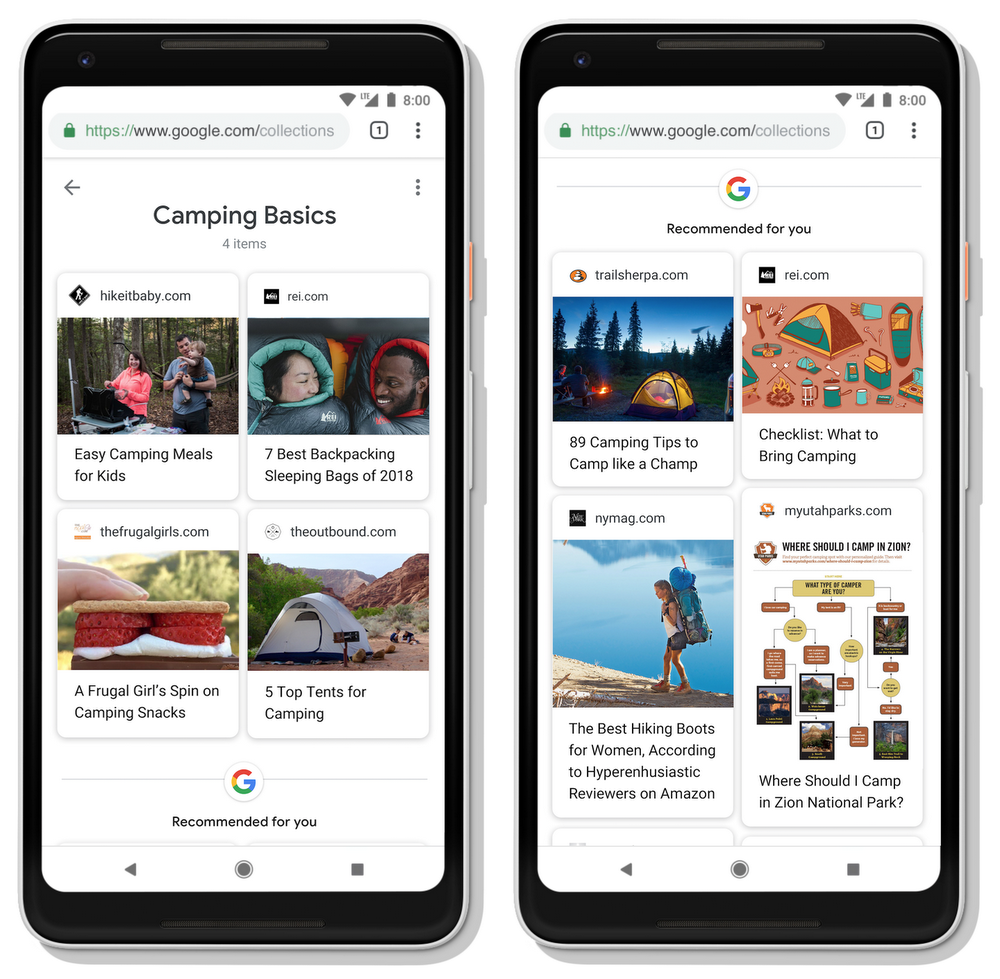 Finally, Google will now organize your broader search queries into dynamic tables which give you quick access to info that Google thinks you want. With this new tool, you won't have to worry about being super specific with the search string as Google will likely be able to figure out what you want using its smart learning features.
As an example, check out the searches for dog breeds below. Notice how each set of subcategories is different for each breed? That's automatically determined based on machine learning: