Affiliate links on Android Authority may earn us a commission. Learn more.
Google overhauling image search, bringing Lens to Google Images
In the coming weeks, Google Images will look and work a lot different than you're used to.
TL;DR
Google announced today that it is overhauling the way we search for images on Google.
Along with the new changes, Google is integrating Google Lens right into mobile image searches.
The overhauls of image search functions are rolling out over the next few weeks.
For many people, Google Images is one of the most important functions the company offers, probably only rivaled by regular old Google Search. Today, Google announced that it is going to make Google Images even more powerful and useful with new features and a new integration of Google Lens.
The first major change is the creation of AMP stories using AI. Right now, if you search for a celebrity or notable person in Google Search, you'll start to see AMP stories about that person. These are not created by people at Google but are rather put together through artificial intelligence, giving you a well-rounded look at the person you're searching for.
As an example, Google used celebrity chef Giada De Laurentiis: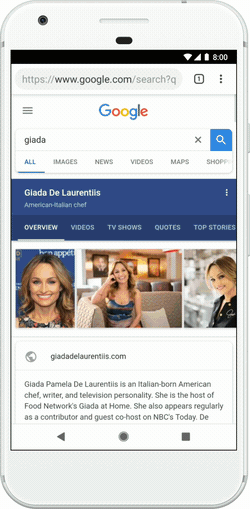 You should be able to see this AMP story right now by clicking here on your mobile device.
Google Lens now has its own standalone icon
News
Google Images is also getting some new priorities when it comes to your search results. To make sure that you are getting the highest-quality content results from your inquiries, Google is making the following changes:
The authority of a website now has a larger effect on results. For example, a search for DIY projects will prioritize images from sites focused on DIY projects, rather than random sites with DIY project photos.
Priority is also given to web pages where the image in question appears front-and-center on the page itself. This will help give you more focused results while also making it easier for you to find the image once you get to the page.
More context will be shown in your Google Images search results, as in the GIF below.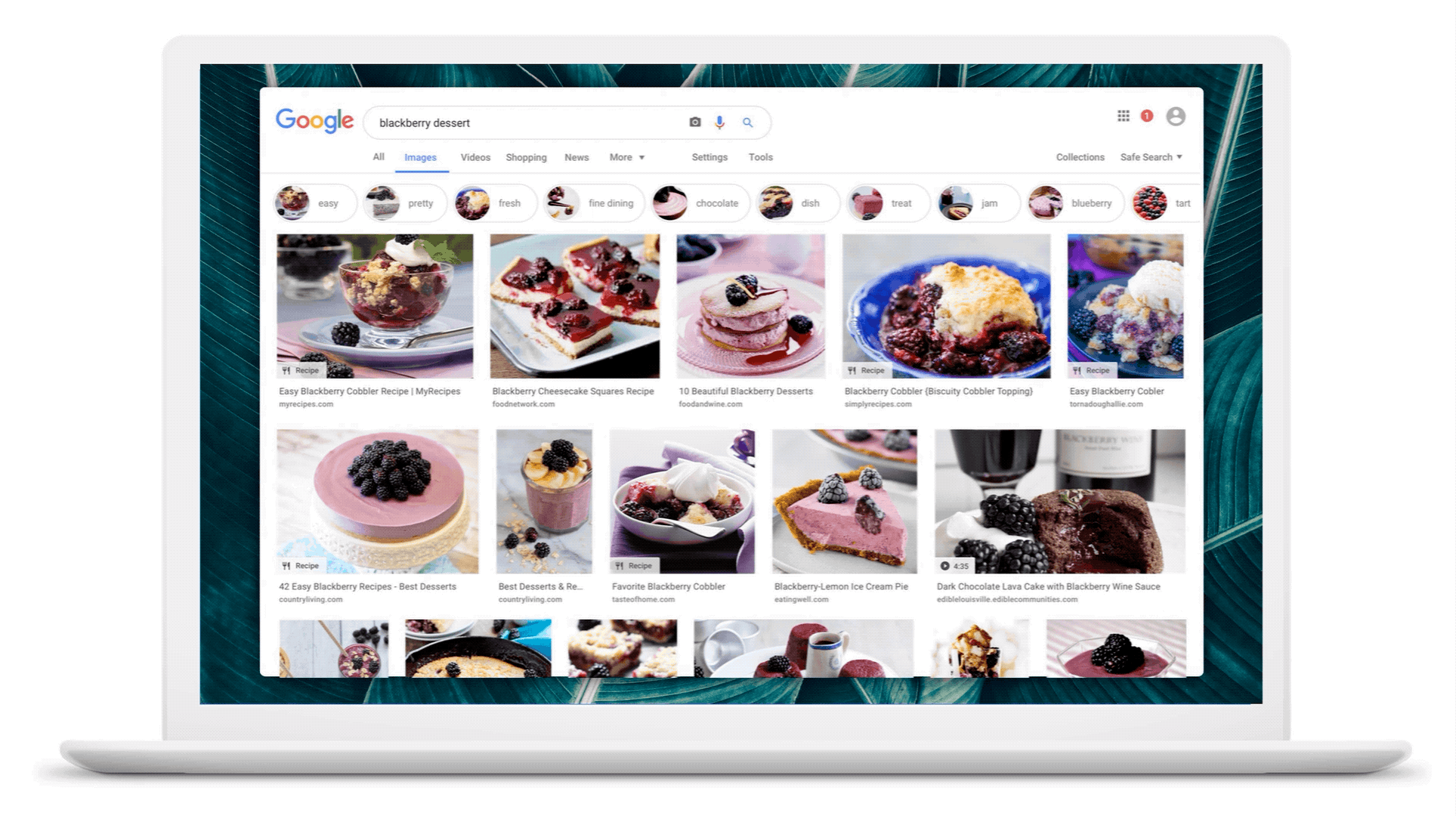 Also note the Material Design elements within Google Search, which will also roll out soon.
Finally, Google is integrating Google Lens right into your mobile image searches. If you find an image within your results that you'd like to know more about, you'll be able to tap a Lens icon that will expand upon your search. Check it out below: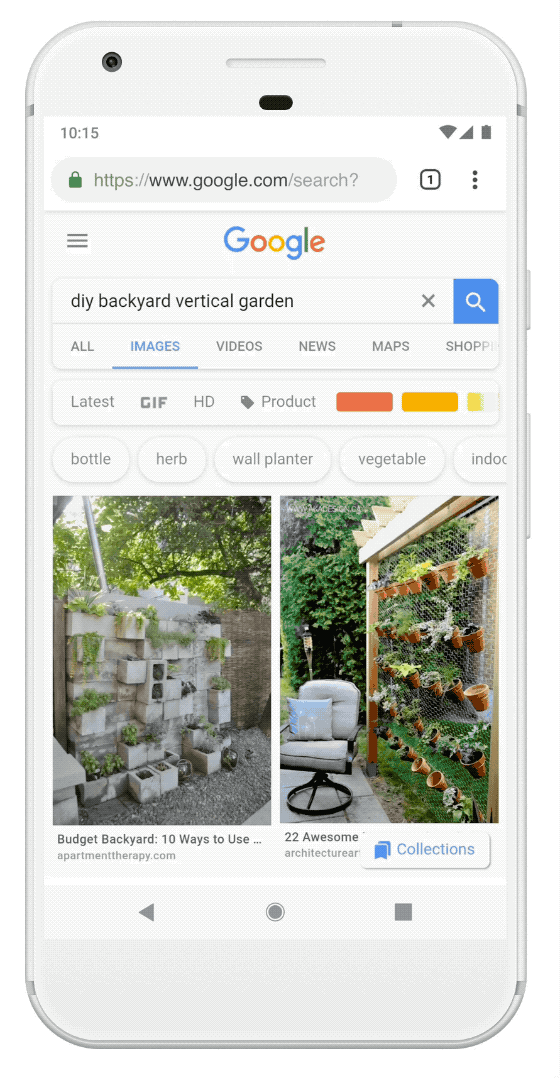 The best part about the new Lens integration is that you won't need a Lens-enabled smartphone to use the service; any smartphone will be able to get this to work.