Affiliate links on Android Authority may earn us a commission. Learn more.
Google Photos gets new video editor; Pixel-exclusive photo edits get paywalled
If you don't own a Pixel, you can get the new photo editing tools, but only if you pay for Google One.
Jimmy Westenberg / Android Authority
TL;DR
Today, Google unveiled a new Google Photos video editor.
The new editor features some new tools that are similar to existing tools for editing photos in the app.
Meanwhile, photo editing features that are exclusive to Pixel phones are now available to non-Pixel devices, although they are paywalled behind Google One.
Google just took the wraps off a new suite of video editing tools within the Google Photos app. Google designed the new features to make editing videos simple and intuitive. Many of the features are similar to photo editing tools that Google unveiled last year.
The new Google Photos video editor is rolling out now to iOS devices. Google says it will land on Android devices in the coming weeks.
Related: Google Photos: A beginner's guide
In addition to this video editor update, Google is also making Pixel-exclusive photo editing tools available to a wider audience. Unfortunately, you'll need to subscribe to Google One to access those tools, as well as meet certain hardware specs requirements.
The new Google Photos video editor
If you've ever used the photo editor within Google Photos, the new video editor tools will seem very familiar. You can perform simple tasks like trimming and cropping. However, you can also add filters, adjust lighting and exposure, and use AI-powered tools to really make your videos pop.
Check out the GIF below for some examples.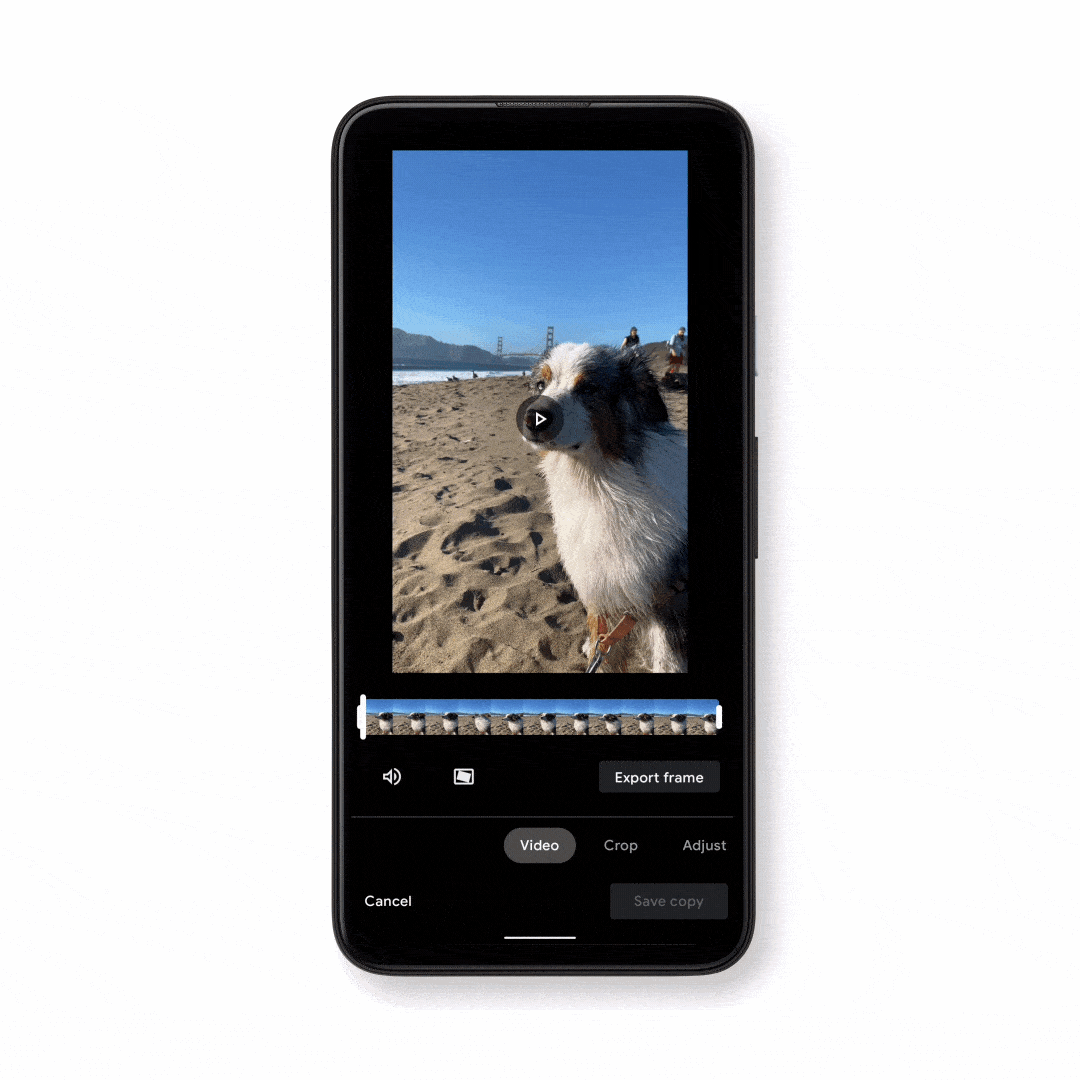 As mentioned earlier, these features are hitting the latest version of the Google Photos app now on iOS devices. Android users will see the Google Photos video editor updates at a later date.
Pixel-exclusive photos tools paywalled for non-Pixel phones
Meanwhile, Google is also expanding the availability of some photo editing tools that have only previously existed on Pixel phones. Portrait blur, Portrait Light, and Color Pop are powerful effects that can completely transform the way your photos look. You can see how Portrait Light works in the GIF below.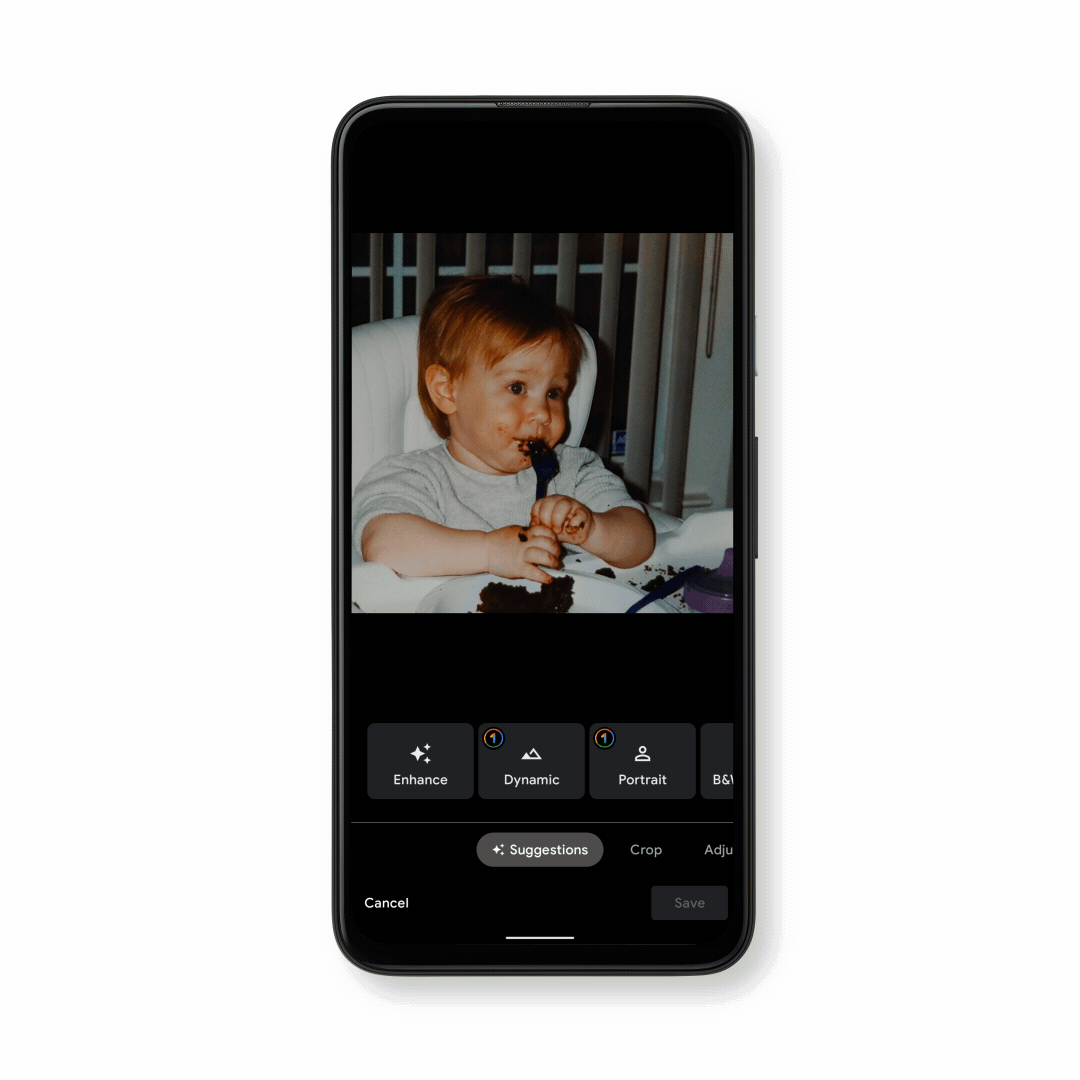 Unfortunately, if you don't own a Pixel device, you won't be able to access these features unless you subscribe to Google One. You will also need a phone with at least 3GB of RAM and Android 8 Oreo or newer. This is likely a preliminary move to get people paying for Google One as they prepare to deal with storage limits within Google Photos later this year.
Unlike the Google Photos video editor tools, these photo tools will be available in a few days for Android users with Google One subscriptions and appropriate hardware. Pixel users will continue to see the features without cost. Google did not say whether iOS users would see the tools.