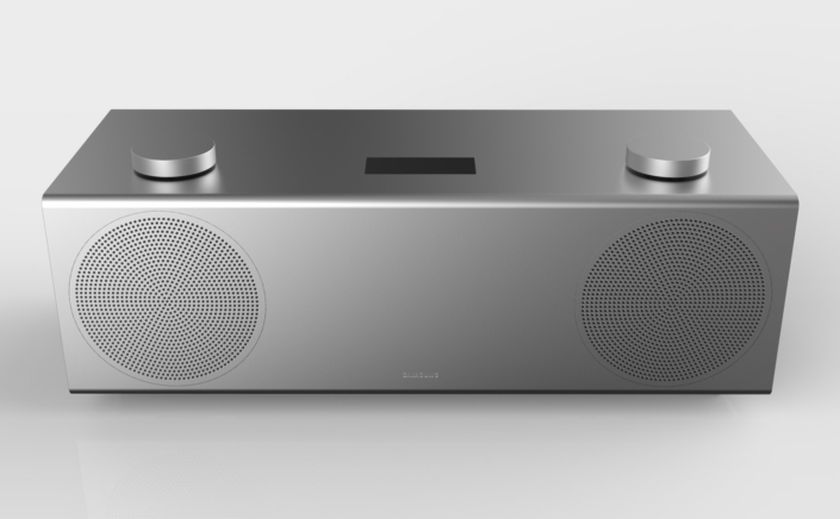 This article originally appeared on our sister site, Sound Guys
Samsung has a lot of products it plans to show off next week in Las Vegas at the 2017 Consumer Electronics Show. Some of them are audio devices, including its newly revealed H7 Wireless Speaker.
Samsung has designed this new speaker with a decidedly retro look. Indeed, its old-fashioned shape and feel would look right at home in your grandfather's study. However, the H7 Wireless Speaker also has a more modern metal finish for its compact design. The speaker uses wheel controls to not only alter the volume levels but also to select playlists from the user's favorite streaming audio services.
It's what inside this wireless speaker that may make it stand out from the crowd though. Samsung says it uses the company's proprietary UHQ (Ultra High Quality) audio technology, which can upscale audio sources to 32-bit output. The company said this will allow sound from the speaker to come closer to the quality of the original recording than current HD audio technology. In addition, Samsung says it has developed its own audio algorithms for even more sound improvements available in the H7 Wireless Speaker.
Samsung will also show its new MS750 Soundbar at CES 2017, which it says will be the company's first to embed subwoofer performance directly into the primary unit. Finally, Samsung's M9500 UHD Blu-ray Player will be showcased at the trade show, which will automatically set up your TV display and audio to the optimal level, so you won't have to go into a lot of menus to set it up.
Samsung has not yet announced when these new audio products will be released, nor has it revealed any prices for these devices.