Affiliate links on Android Authority may earn us a commission. Learn more.
OPPO Find X review: Finding space
OPPO has changed the game by hiding the cameras in a moving module within the phone. This is our OPPO Find X review.
When we've talked about full-screen phones in 2018, that's meant around an 80 percent screen-to-body ratio with a small bottom bezel and a notch housing the front camera. The front-facing camera is an integral part of the phone so this design was necessary — until now.
Read Next: What can you expect from the OPPO Find X?
With the Oppo Find X, the Chinese company follows in the footsteps of fellow BBK-owned phone company vivo, hiding the camera in the top of the phone. However, OPPO's approach is a little different from Vivo's NEX, and feels pretty unique.
Design
The OPPO Find X is a stunning phone. With beveled edges, a beautiful gradient back design and probably the highest screen-to-body ratio available, this thing is quite the looker. The body feels quite similar to the Samsung Galaxy S9 with its curved sides — even the top and bottom contour inwards to create a nearly uniform design.
The most obvious design component here is the omission of the rear and front-facing cameras. While vivo's NEX showcased the dual rear cameras on the back of the device, the OPPO Find X takes this design to the next level.
The small curved window on the rear of the phone would make you think the cameras were hiding in the shadows, but in reality, the camera mechanism is much more unique. When you launch an app using the camera, the OPPO Find X will lift the shaded window to reveal the cameras beneath.
I know what you're thinking. Moving parts are a bad idea. I would agree here.
Moving parts seem like a bad idea, but I commend OPPO for trying something innovative
OPPO claims the camera module can be raised and lowered over 300 thousand times, but the phone prompts you to use the camera much more often than you would on a daily basis. The device has no fingerprint reader, relying instead on a 3D face scanning feature, which uses infrared light to create a depth map of your face. It works well, but moving the camera module up and down every time you unlock your phone seems like a bad idea. It remains to be seen how durable it will actually end up being.
The device will be available in Bordeaux red and glacier blue. Be warned the red is definitely purple — at least the one I used was. Nonetheless, the phone is gorgeous. The color is a sloping gradient, transitioning from black in the center to purple on the rims. It looks great, and reminds me a bit of how the OnePlus 6 mirror black edition reflects light.
Pop-up cameras: Which does it better, the vivo Nex or OPPO Find X?
Features
The right side of the phone houses the power button while you'll find the volume rocker on the left side. The bottom of this phone is a little different. It's got the standard USB Type-C port and bottom firing speakers, but OPPO also opted to place the SIM card tray on the other side of the charging port. I think this is perfect positioning, especially since there's no headphone jack. This placement adds a form of symmetry to the phone. Only the power button and volume rockers are off axis. Heck, even the word OPPO is a palindrome.
Overall, this is one of the most beautiful phones I've ever used. Xiaomi told me that its Mi Mix was accepted into some museums as an art piece. I think OPPO deserves to fight for that title.
Display
Besides the camera module, the display is definitely the most striking aspect of this device. The face of the phone is almost completely display, clocking a screen-to-body ratio of 93.8 percent. This is one of the highest screen-to-body ratios we've ever seen, only rivaled by the vivo NEX. The phone's bottom bezel is comparable to that of the OnePlus 6. It's often said the newest OPPO phone is the reference design for whatever OnePlus releases next. I'd be happy for the 6T to look this good.
The display is also fairly massive in general, with a size of 6.42 inches and a 19.5:9 aspect ratio. This display is curved as well, so if you've used a recent Samsung phone you'll know how that feels. Unfortunately, this can lead to some awkward handling especially while taking photos. Edge detection isn't great here, and I've heard vivo's software detects accidental presses much better.
The phone's 1,080 x 2,340 AMOLED display looks phenomenal. Colors are punchy and vibrant, and I have nearly no issues with it. I'd also like to give a nod to how dim this display can get. I'm the kind of masochist that reads Reddit and Twitter instead of sleeping, so it's nice to have a display that doesn't hurt my eyes.
Performance
With the best hardware of 2018 under the hood, the OPPO Find X performs admirably. The one issue I saw with the performance which I also saw on Oppo's R15 Pro was poor RAM management. My model has 8GB of RAM, but keeping just a few apps open used almost 4.5 GB. Having more RAM to work with doesn't give you an excuse to manage it badly, and I hope OPPO spends some resources making its skin a bit less taxing.
If you're into benchmark scores, we ran the OPPO Find X Plus through Geekbench 4 and 3D Mark. Antutu didn't want to run on this phone for some reason.
Geekbench 4 gave the OPPO Find X a single-core score of 2,391. In comparison, the OnePlus 6 scored 2,454, while the Galaxy S9 scored 2,144. The Find X achieved a multi-core score of 6,216, while the OnePlus 6 scored 8,967, and the Galaxy S9 scored 8,116. Ouch.
The OPPO Find X scored 4,148 in 3D Mark, while the OnePlus 6 and Galaxy S9 scored 4,680 and 4,672, respectively.
Hardware
As I mentioned earlier, the OPPO Find X competes head to head with other 2018 flagships from Samsung, OnePlus, and more. No more Snapdragon 600 series — this phone is the real deal.
The Find X packs a Qualcomm Snapdragon 845, 8GB of RAM, 256GB of internal storage, and a 3,730mAh battery. This kept the device running smoothly the entire week or so I had to use it, and I really didn't notice any hiccups during this time.
This phone flies, packing Qualcomm's latest Snapdragon 845 chipset
Weirdly enough, OPPO omitted a fingerprint reader this time around, which really pushes the user to use the 3D face unlock feature. I was pretty hesitant of this at first, because the phone needs to physically open the top portion of the device to reveal the front-facing camera. While I'm not a huge fan of moving parts being actuated every time you want to unlock your phone, I was surprised how fast the process was. It seemed like the phone was unlocked before I even noticed the camera opening and closing itself. I tried to get some friends to unlock the phone quite a few times and it proved secure every time, so I'm pretty confident in OPPO's engineering.
This 3D face unlock feature works similarly to how the iPhone X and Xiaomi Mi 8 explorer edition do, using infrared light to get an accurate depth map of your face. This makes the phone much more accurate — up to twice as accurate as its fingerprint reader according to OPPO (which doesn't exist anyway). It's unfortunate that BBK opted to include the in-screen reader in the vivo NEX but not the OPPO Find X — I would have liked to see that here.
Best True Wireless Earbuds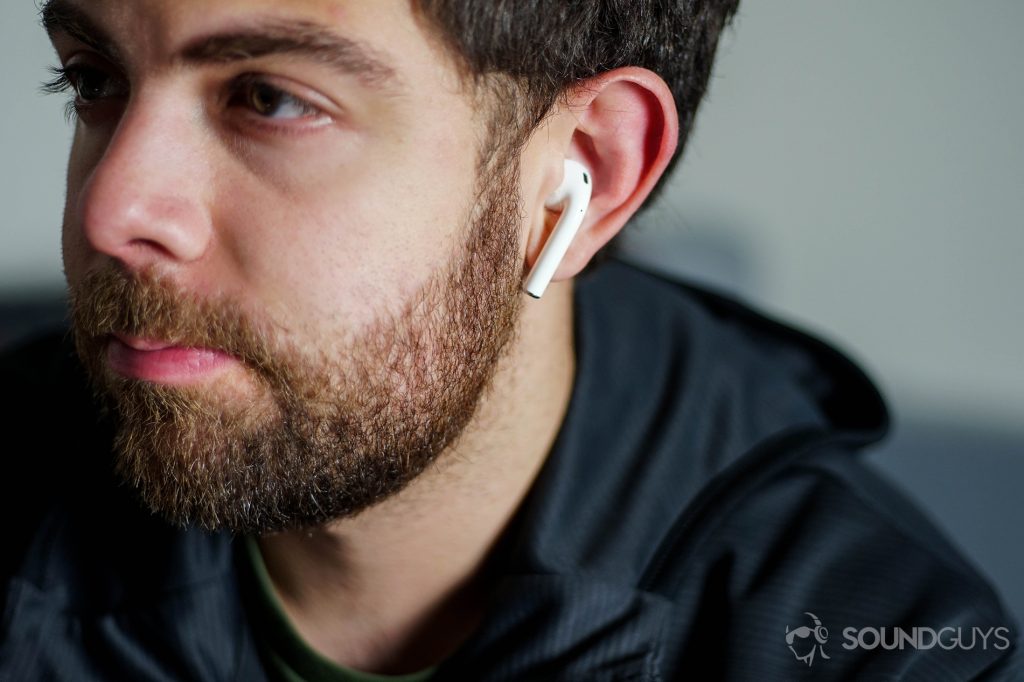 Sadly you wont find a headphone jack on this device, but OPPO includes a dongle in the box.
There isn't any water resistance rating on this phone, but I'm not sure how OPPO would make this water resistant. Having the entire top of the phone lift to reveal the cameras is a cool concept, but bad things will happen if you use it in the rain.
There isn't any expandable storage available on this device. OPPO instead opts for a dual-SIM tray. I would have preferred it added support for a microSD card in this space like many other manufacturers. 256GB is ample storage for a lot of people, but it's always nice to have more options.
Battery
This device's 3,730mAh battery performed really, really well. As noted in my OPPO R15 Pro review OPPO doesn't meter screen-on time in its ColorOS skin, but I got a solid day and a half with this thing before needing to charge it. I don't play mobile games, but I still use my phone quite a lot in an average day. I'm often jumping back and forth between Twitter, Chrome, Reddit, and a number of messaging apps throughout the day.
OPPO R15 Pro review: Notch what I was hoping for
Reviews
The Find X uses OPPO's VOOC fast-charging standard, and it juices up the device very quickly. The company has finally moved to USB Type-C after much deliberation, which is really great to see, considering I only have like one microUSB cable left in my house.
Unfortunately there is no wireless charging in this device. We would have liked to see that here since the body is made of glass, but such is life.
Camera
Despite being hidden inside the phone, the cameras aren't actually that bad.
The rear-facing 16 and 20MP cameras perform quite decently. I found they tended to overexpose images more often than not, but the dynamic range was pretty darn solid. If you want to take a look at the images for yourself, you can see our gallery below, or pixel peep by taking a look at the source files here.
The 25MP front facing camera performed just as well. Selfies seemed to have nice skin tones, but could have been a bit sharper in my opinion.
The biggest issue I encountered with the camera was how long it took to actually launch. Though the mechanism opens up pretty immediately when you launch the camera app, the live view didn't appear for three or four seconds. OPPO definitely needs to fix this, because it made catching fleeting moments hard.
What's the best camera phone? We tested dozens, here are our top 8 picks
The best
OPPO included a portrait mode in this device, and it performed quite a bit better than I expected. Despite the live view's slowness, the processing did a good job of separating the subject from the background. It still suffers from the over-exposure issues of the general camera, though.
The camera module got dirty very easily. Just keeping the phone in my pocket normally collected quite a bit of dirt and lint, and left me wishing I kept a cloth with me to clean it out every now and then.
Software
If you're not familiar with ColorOS, it's basically iOS. There isn't an app drawer, and all your apps will be spread across your home screens as you download them. You can still make folders and such, but I prefer to hide most of my apps to get as stock an experience as possible.
ColorOS 5.1 is based on Android 8.1 Oreo. I'm glad to see it updated to the latest Oreo version, because the R15 Pro was still stuck on Android 8.0. While ColorOS on the R15 Pro felt slow and laggy, it really flies on this device. This is more than likely due to the Snapdragon 845, but it's still nice to use an OPPO phone that doesn't feel like I'm making huge performance compromises.
There was an entire suite of apps installed on this phone out of the box, but I ran the Chinese version. OPPO has announced this phone is coming to the U.S. and some other markets, which will probably come with the Google Play store pre-installed. I had to download the Google Play store from the OPPO app store, but you likely won't have that issue.
I'm really not a fan of this software, but it's not terrible. I'd still use a custom launcher like Nova to make the experience more manageable, but I used ColorOS during my time with the device so you won't have to. You're welcome.
Specs
OPPO Find X

Display


6.42-inch AMOLED
2,340 x 1,080 resolution
19.5:9 aspect ratio


Processor


Snapdragon 845
Octa-core, up to 2.8Ghz


RAM


8GB
LPDDR4


Storage


256GB


MicroSD


No


Camera


Rear: 16MP sensor with f/2.0 aperture + 20MP sensors with f/2.2 aperture

Front: 25MP


Battery


3,730mAh
Non-removable
VOOC Flash Charge (5V/4.5A)


SIM


Dual nano-SIM


Headphone jack


No


IP rating


No


Software


Android 8.1 Oreo with ColorOS 5.1


Fingerprint scanner


No


Other features


3D facial recognition

Gallery
Pricing, availability, and final thoughts
The OPPO Find X is available in multiple markets, including China, Europe, and India and is priced at around $1100.
OPPO is also launching a special Lamborghini edition of this device, with 512GB of storage and Super VOOC fast charging. This phone will have a smaller 3,400 mAh cell, but will be able to charge from zero to 100 percent in 35 minutes.
Overall, I really like the OPPO Find X. It needs some software updates to fix the sub-par palm rejection and laggy camera, but the 3D face unlock and enormous screen impressed me quite a bit. This feels like a second generation product in its first iteration, and I'm happy to see OPPO pushing the boundaries of smartphone design. I'm eager to see what Google and Samsung announce for the rest of 2018, but OPPO and vivo are making other manufacturers seem pretty outdated.
What are your thoughts on the OPPO Find X? Is this the future of smartphones? Let us know your thoughts in the comments section below.