Affiliate links on Android Authority may earn us a commission. Learn more.
Google Lens will recommend dishes, translate in real-time on low-end phones, and more
New features are coming to Google Lens to make your life easier.
During the opening keynote of the Google I/O 2019 developer conference, Google announced several improvements to its Google Lens image recognition technology.
First up is the ability to highlight popular dishes when you point a Lens-enabled app at a restaurant menu. Tapping on the popular dishes brings up photos and review comments within Lens using information from Google Maps. Even better, you can scan a bill to automatically calculate the tip and split the bill with others.
Google plans to implement something similar for museums. According to CNET, Google is working with the M.H. de Young Museum in San Francisco, California to bring curated pop-up information to Lens whenever you use it to analyze a work of art.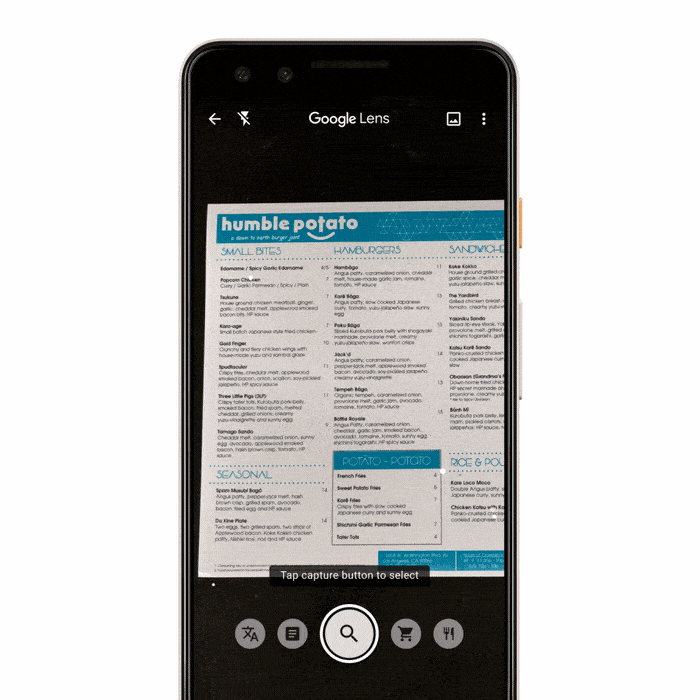 Google Lens is much easier to use with the Pixel 3
News
Google also integrated new Shopping, Dining, Translate, and Text filters into Lens. For example, the Shopping filter lets Lens analyze a plant and find places where you can buy it. The Translate filter lets you translate text in real-time and have the translated text read back to you. That's not new for the normal Lens app, but the Translate function will finally make its way to lower-end Android Go devices through the Google Go app.
Finally, Google talked about the new Augmented Images feature. Augmented Images makes 2D images suddenly animate with various types of content. For example, scanning a recipe from Bon Appetit magazine automatically brings up animated cooking instructions. Another example is scanning a poster of the Eiffel Tower, which then brings up an animated version of the popular structure.