Affiliate links on Android Authority may earn us a commission. Learn more.
Google launches over 100 AR tours for all to enjoy via its Expeditions app
If you want to find out how children of the future will learn about things in class, check out the recently updated Google Expeditions app.
TL;DR
Google updated its Expeditions app to include over a hundred AR experiences.
The Google Expeditions AR experiences were previously only available to students and teachers.
Only phones that support ARCore can view the AR features of Expeditions.
At Google I/O 2017, Google launched the AR Pioneer Program as a way for teachers to instruct students using AR. For example, a teacher could launch the AR program focused on the human skeleton and teach students about the human body in an interactive (and futuristic!) way.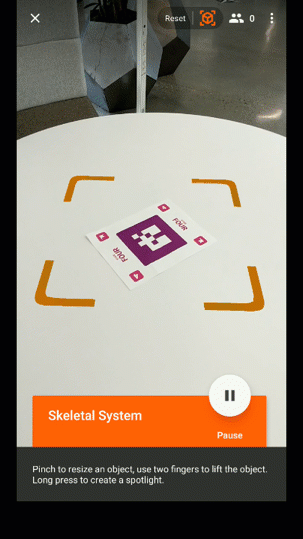 Now, anyone can enjoy these AR programs through the Google Expeditions app, available on the Google Play Store.
10 best augmented reality games (AR games) for Android
Game lists
According to Google, over one million students used AR in their classrooms over the last school year. Using these AR expeditions, teachers have instructed students about things ranging from biology to Impressionist art.
To enjoy these AR experiences, you'll need a device that is compatible with ARCore, Google's SDK for augmented reality programs. Consult this list to see if your device is compatible.
You'll also need the most recent version of the Google Expeditions app, which you can download here. If for some reason you can't upgrade, you can always sideload the latest version from APKMirror.