Affiliate links on Android Authority may earn us a commission. Learn more.
Google Assistant on Wear OS now issues voice responses, offers smart suggestions
If you use Google Assistant on your Wear OS device, a bunch of cool new features are rolling out now, including audible voice responses.
The most notable new feature is the ability for your compatible Wear OS device to respond to your Google Assistant queries using the familiar Google Assistant voice. Now, when you ask Google Assistant something like "What's the weather today?", you will hear a response from either your Wear OS device's speaker or your connected headphones.
This brings Android smartwatches into the same realm as smartphones and Google Home products when it comes to Google Assistant integration.
The best Wear OS apps for your smartwatch
App lists
Google is also introducing smart suggestions to Wear OS devices. These will be contextually relevant answers to questions you haven't yet asked but likely would want to know the answer. For example, if you ask "What's the weather today?", after you hear the assistant's response, you can choose from some other information that would be applicable.
In the GIF below, the choices are learning about the weather for this evening, the weather for tomorrow, and the weather for the weekend: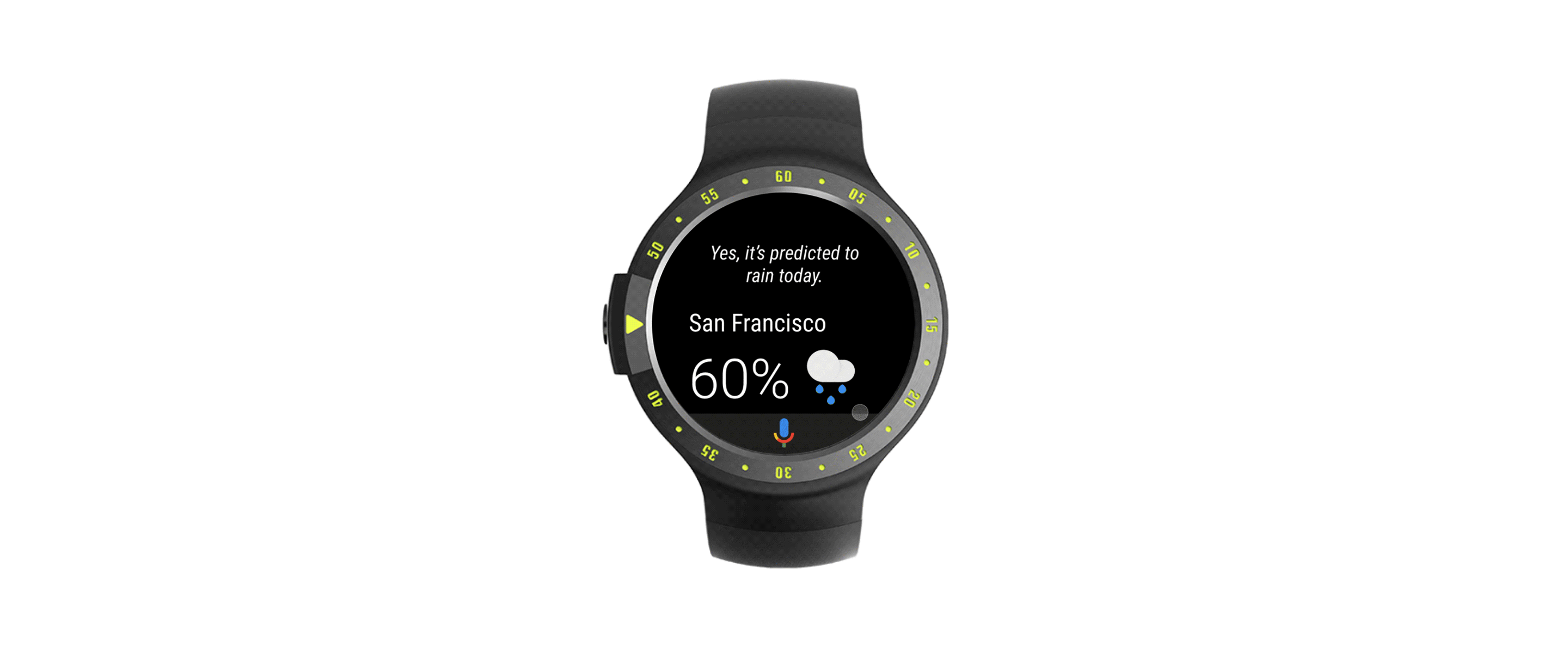 Finally, Google is also introducing Actions to compatible Wear OS devices. Actions are commands you give Google Assistant that integrate with other connected devices you own. An example would be using Google Assistant to control your Nest thermostat or your Harmony remote. You will now be able to perform those Actions using your watch.
Google is currently rolling out these new features over the next few days, so it may be a while before you see them on your smartwatch.
With Google I/O 2018 right around the corner, you can expect more Google news and product updates to drop soon!