A new Google Assistant redesign is rolling out now to smartphones.
The redesign brings easier touch controls, more images, and a cleaner, easier-to-understand interface.
Brands can also make better use of Google Assistant through the redesign.
---
If you open up Google Assistant on your smartphone today or tomorrow, you might notice some slight changes. That's because Google is rolling out a new redesign for Google Assistant that aims to make the interface more user-friendly.
Overall, the Google Assistant redesign is focused on making it easier to interact with Assistant using both your voice and your hands. According to Google, nearly half of all interactions with Assistant — both within the app and with smart home products like Google Home smart speakers — involve both voice and touch.
With that in mind, it's sensible to make it easier to use the Google Assistant app while utilizing either method.
This is what the new redesign will look like:
Google
As you can see, it's not so different from how it was. There's still great use of white space and it still looks clean and simple, but now it has a more effective layout which gives you the information you need visually.
Here are the changes Google is bringing along with its redesign:
Bigger emphasis on visuals and images
New controls for your smart home devices. You can now use a simple slider to change the volume of your smart speaker or the amount of light coming from your dimmable lamp.
An interactive messaging interface so you can use your fingers to add a comma, change a word or make any other quick edits as you compose messages.
Us Android users will also have quick access to a page specifically catered to us and our upcoming schedule. Just open Assistant and swipe up to see: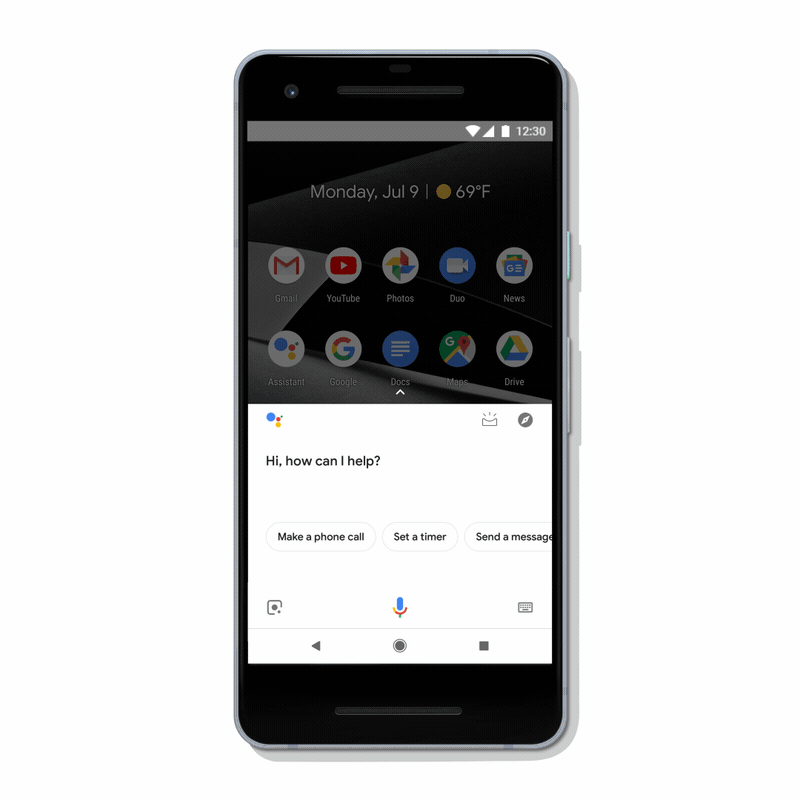 Finally, Google Assistant will now work better for brands which want to use Assistant features. As an example, Starbucks now has suggested menu items that appear with photos so you can quickly place an order:
Google
According to Google, the new redesign for Google Assistant is rolling out now, so it should be on your phone in the next day or two. Give it a look when it arrives!
NEXT: Google turns 20: The 20 biggest milestones in Google's history