Affiliate links on Android Authority may earn us a commission. Learn more.
Google adds video calling through your Phone, Contacts, and Android Messages apps
The feature is rolling out to Pixel, Nexus, and Android One devices, with support for more devices sometime in the near future.
As someone who uses an iPhone on a daily basis – no need for the torches and pitchforks – one of the things I appreciate is the ability to make video calls without leaving the Phone or Messages app. That is why I am happy to see Google integrate the same feature into the Phone, Contacts, and Android Messages apps.
Google accomplished this by incorporating its own Duo video calling service and the ViLTE standard, the latter of which is an extension of the existing VoLTE that focuses on increased video call quality over an LTE network. By default, video calls will be routed through ViLTE, but Duo is the fall-back if your carrier does not support the standard.
There are a few things to keep in mind, the first being that you and the person you're calling must have Duo installed and activated if ViLTE isn't used. Next up, you must also have the latest versions of the Phone, Contacts, Android Messages, and Duo apps installed.
Google tinkering with autoplay videos in the YouTube app
News
Google also mentioned that it will add the ability to upgrade a voice call to a video call later this year, a small, but appreciable, feature should you or the other person feel the need to have a video chat mid-conversation.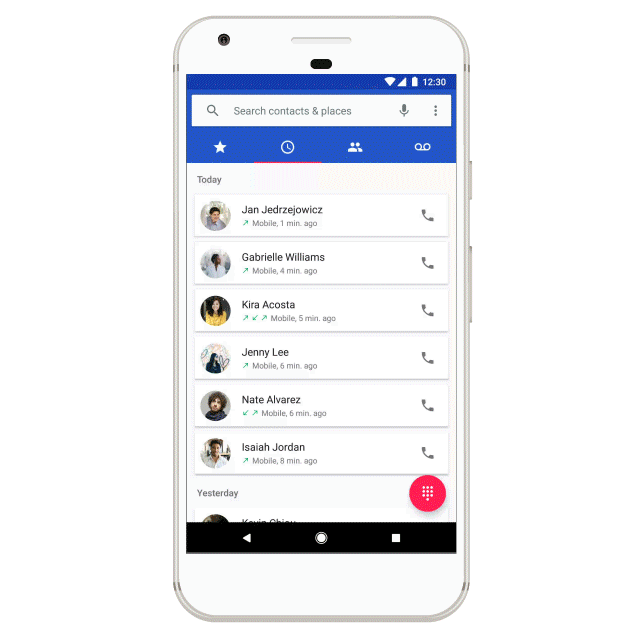 Finally, integrated video calling is rolling out to first-generation Pixel, Nexus, and Android One devices, with the Pixel 2 phones also including the feature out of the box. Google said it is working with carriers and device manufacturers to have integrated video calling across a wider variety of devices.
With the feature, it is clear that Google really wants to push video calling further, but the company might also benefit from sorting out its wide assortment of messaging, calling, and video services as well.