Affiliate links on Android Authority may earn us a commission. Learn more.
Use Google search to see if you might need to talk to someone about your depression
The questionnaire is not meant to replace an official diagnosis, but rather is intended to nudge you to talk to a clinical professional.
Major depressive disorder, also known as clinical depression, might be one of the more common mental health diagnoses around, but there is still plenty of stigma around the diagnosis and about mental health in general. Google, in partnership with the National Alliance on Mental Illness (NAMI), hopes to subvert the wall of silence built on top of that stigma with a PHQ-9 questionnaire that now pops up in Google search results.
To provide some context, the Patient Health Questionnaire, better known as the PHQ-9, is a brief self-report tool that screens, diagnoses, monitors, and measures how severe one's depression is. Your Severity Score depends on how you answer each of the nine questions, with the provisional diagnoses ranging from minimal symptoms to major depression.
10 best medical apps for Android
App lists
What makes the PHQ-9 such an attractive tool is that not only is it simple and accurate, but it can be administered several times in order to see whether someone's depression after receiving treatment has improved or worsened.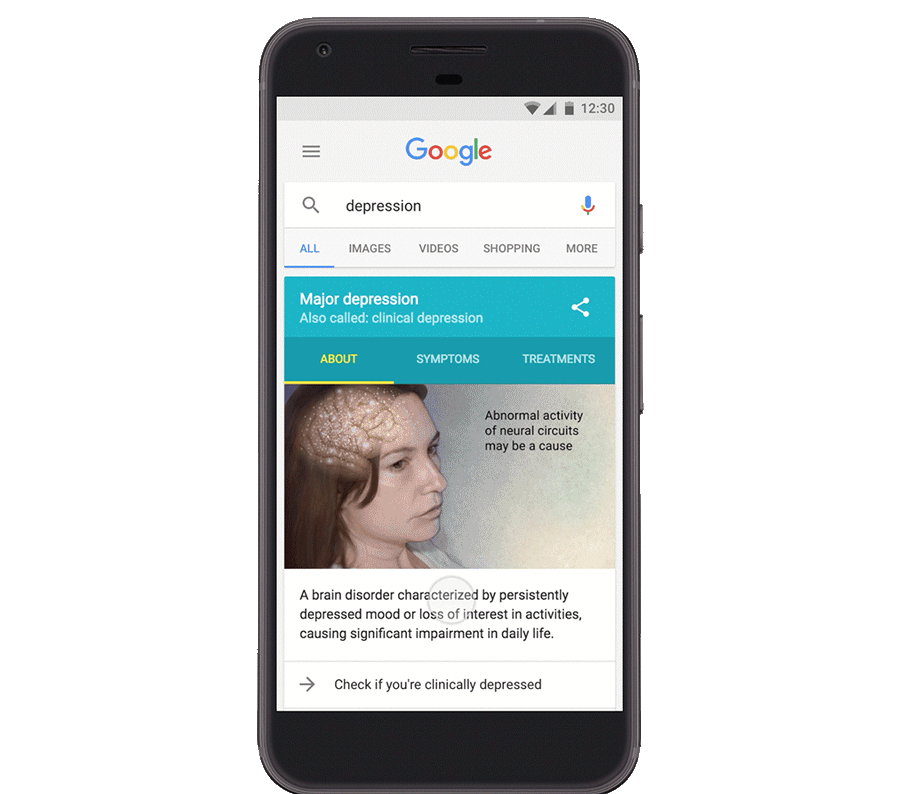 To take the PHQ-9, you will need to search Google for "depression." Once you do, scroll down until you see the info card and press on "Check if you're clinically depressed." You will then be taken to the PHQ-9, which should not take you very long to complete.
The most important thing to keep in mind is that PHQ-9 results are not replacements for official diagnoses from a clinical professional. Rather, the questionnaire is there to nudge you to seek out a clinical professional. The PHQ-9 also only pops up in Google search results in the US, with no word whether that will change in the near future.
Even with such caveats, the PHQ-9 can better inform you of what is going on and, as such, be able to have a more informed conversation with your doctor. NAMI also hopes that, by putting the PHQ-9 within Google search results, folks can become more aware about what is going on and break down the wall of silence to approach a clinical professional.
Google expects the feature to fully roll out on mobile in the US over the next day or so.