Affiliate links on Android Authority may earn us a commission. Learn more.
You can finally double-tap your Pixel Buds to skip the music track
The first thing you wondered when you bought Google Pixel Buds is how to skip to the next music track, didn't you? Well, now you can.
TL;DR
Google is issuing an update to Google Pixel Buds that enables you to double-tap to skip to the next music track.
This will override the feature that lets you double-tap to hear your notifications.
Pixel Buds will also get a triple-tap feature that turns the units on or off.
The Google Pixel Buds – Google's first foray into headphones – are not Google's best-reviewed product of all time. The Pixel Buds came with some head-scratching caveats (you can only pair them when they're in the case?) and less-than-stellar sound.
One of the weirdest things Google left out of Pixel Buds is the ability to skip to the next track when you are listening to music. If you swipe forward or backward on the right Bud, you can alter the volume. A tap-and-hold launches Google Assistant, and a double-tap lets you hear notifications.
Google Pixel Buds review: in one ear, out the other
Reviews
There was no way to simply tap on your headphones to skip the next track. What Google wanted you to do was double-tap to launch Assistant, and then say, "Next track" or "Skip song." While that works just fine, how many people want to say "Next track" out loud over and over while riding a crowded train?
Thankfully, Google is rolling out an update today that lets you assign a track-skip to the double-tap option. You can switch the function in the Google Assistant app: go to the Pixel Buds settings in the app, and enable double-tap to skip to the next track.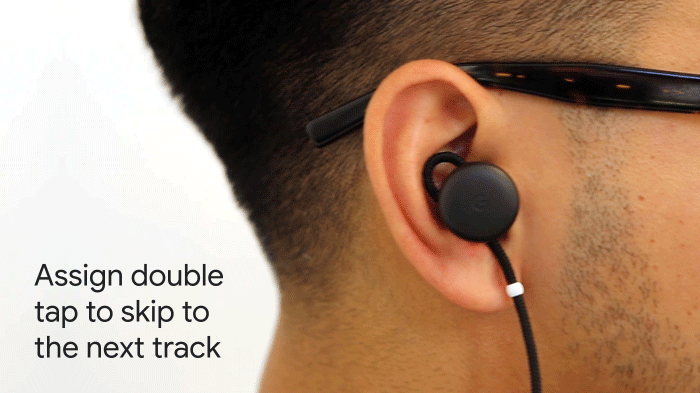 Granted, you'll lose the ability to double-tap to hear your notifications, but it's likely you'll prefer to have a skip feature over that anyway.
Also as part of the update, Google is giving you the ability to manually turn off your Pixel Buds with a triple-tap. Just tap 1-2-3 times in succession, and the Pixel Buds will turn off. Another 1-2-3 tap will turn them back on again.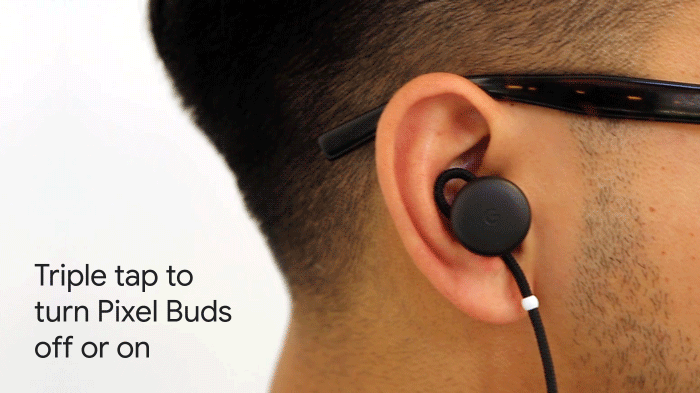 Finally, Google is ceding control of the Pixel Buds Bluetooth connection to the device it is connected to. In other words, if you've connected your Pixel Buds to both your phone and your laptop, and want to switch to listen to your laptop, just select your Pixel Buds from the Bluetooth manager of your computer. Your Pixel Buds will disconnect from your phone and connect to your laptop automatically.
Google says these updates are starting to roll out today, and that everyone should have the updates by the middle of next week.