TL;DR
The Live Albums feature in Google Photos is rolling out now.
Google announced Live Albums at its hardware event on Tuesday, alongside the Google Pixel 3 and the Google Home Hub.
Using Live Albums, you can easily create themed photo albums using the power of AI.
The new Live Albums feature allows you to create photo collections on-the-fly using the power of Google Assistant. All you have to do is make a new album within Google Photos and then select the people you would like to appear in that album. Google Assistant will then create a photo collection for you, just like that.
Missed the Pixel 3 event? Catch up in four minutes with this video!
Best of all, once you create a Live Album, it will continuously update with new photos of the people within that album.
The Live Album you create can then get displayed on either your new Google Home Hub, or on your Google Pixel 3 when you dock it on the Pixel Stand. Conversely, you can share or edit the album just like you would any other, manually-created photo album.
Check out the GIF below to see how it works: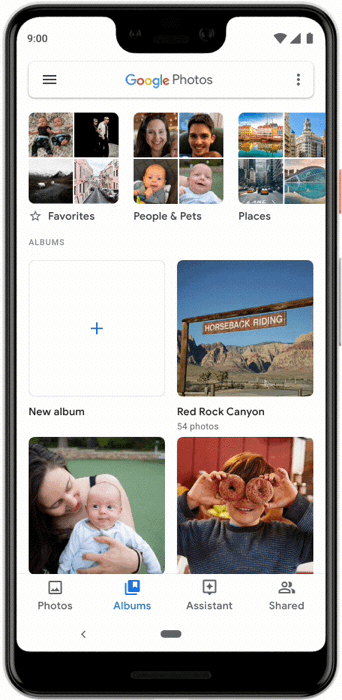 This brand new feature is rolling out now to all devices with access to Google Photos. You can head to the Google Photos listing on the Google Play Store to see if you have the most up-to-date version (v4.3.0.216626853). If you can't wait for the rollout to hit you, there's always the option of updating via an APK download from APKMirror.
Let us know in the comments if you have the Live Albums feature and if you plan to use it!