Affiliate links on Android Authority may earn us a commission. Learn more.
Google Feed officially called Discover, will appear at Google.com on mobile
Google is going all-in with Google Discover, putting it front-and-center at Google.com on your mobile browser.
TL;DR
Last week, we heard that Google planned to rebrand Google Feed as Google Discover.
Now, Google officially announced the name change, with Google Discover rolling out over the coming weeks.
Along with new features and updates, Google Discover will appear at Google.com when you view it in your mobile browser.
According to Google, 800 million people use Google Feed every month. How many of those people are just opening the Google app and performing a search we're not sure, but Google seems to be pretty proud of that number.
The Google Feed might soon get rebranded to "Discover"
News
With Google Discover, the company is looking to expand upon the relevance of article and video suggestions shown in the feed when you open the Google app (or swipe right on the home screen of a Pixel device). There are also a few design tweaks, but the biggest change is that Google Discover will now appear when you visit www.Google.com using your mobile browser.
Since Google Feed already got a Material Design makeover, the layout looks pretty much the same. However, note that the button at the bottom left is now labeled "Discover" with a new icon, rather than the Home button in the current Feed: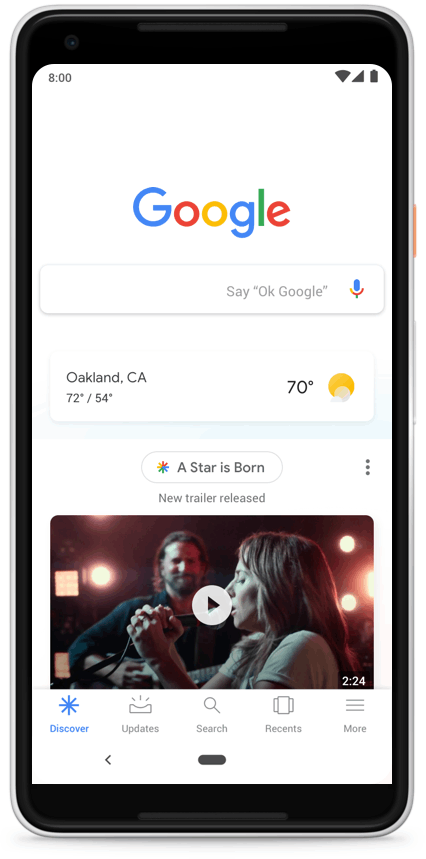 Along with a couple of design tweaks, Google Discover will show you more content that isn't new to the Web but is new to you. For example, if you are traveling to San Francisco for the first time, an article published a year ago about things to do in San Francisco would still be relevant to your interests, even if it's an older article. Articles, videos, and web pages like this will now appear in Discover.
If you see anything in your Discover feed that you like (or don't like), you can easily ask for more or less of that topic by tapping the settings icon at the bottom right of each suggested article.
Google Feed now more useful than ever thanks to topic feeds
News
Google Discover will also show articles in different languages for those of you out there who are multi-lingual. English and Spanish will be supported when Discover first launches, but more languages will come along soon.
Finally, Google Discover will appear at Google.com when you view the webpage in your mobile browser. This is probably the wildest revamp of the Google homepage in years.
Check it out below as it will appear in the latest version of Chrome: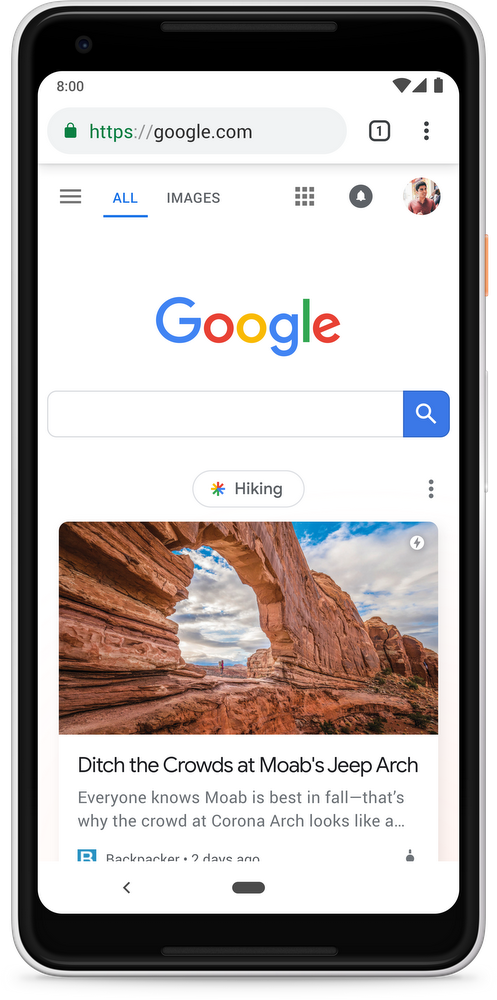 Google says that Discover within the Google Search app will start rolling out today, and Discover as it appears at Google.com will start to roll out in the coming weeks.