Affiliate links on Android Authority may earn us a commission. Learn more.
Google Docs grammar suggestions will help you with 'their,' 'there,' and 'they're'
A new grammar check feature is rolling out to Google Docs for G Suite users.
Usually, features introduced in G Suite make their way to the general public not long afterward, so it's a good bet we'll see this grammar tool in the public version of Google Docs soon.
Google Docs, Sheets, Slides, and Sites getting Material Design on the web
News
Google describes its grammar checking tool as using machine learning to catch even the trickiest of grammar mistakes. Unlike spelling — which is a very straightforward "spelled correctly" or "spelled incorrectly" issue — grammar requires a lot more nuance. For example, using the word "they're" in place of "their" is grammatically incorrect, but if you spell the word correctly, a spellchecking tool won't raise any red flags.
Check out how the grammar tool in Google Docs works in the GIF below: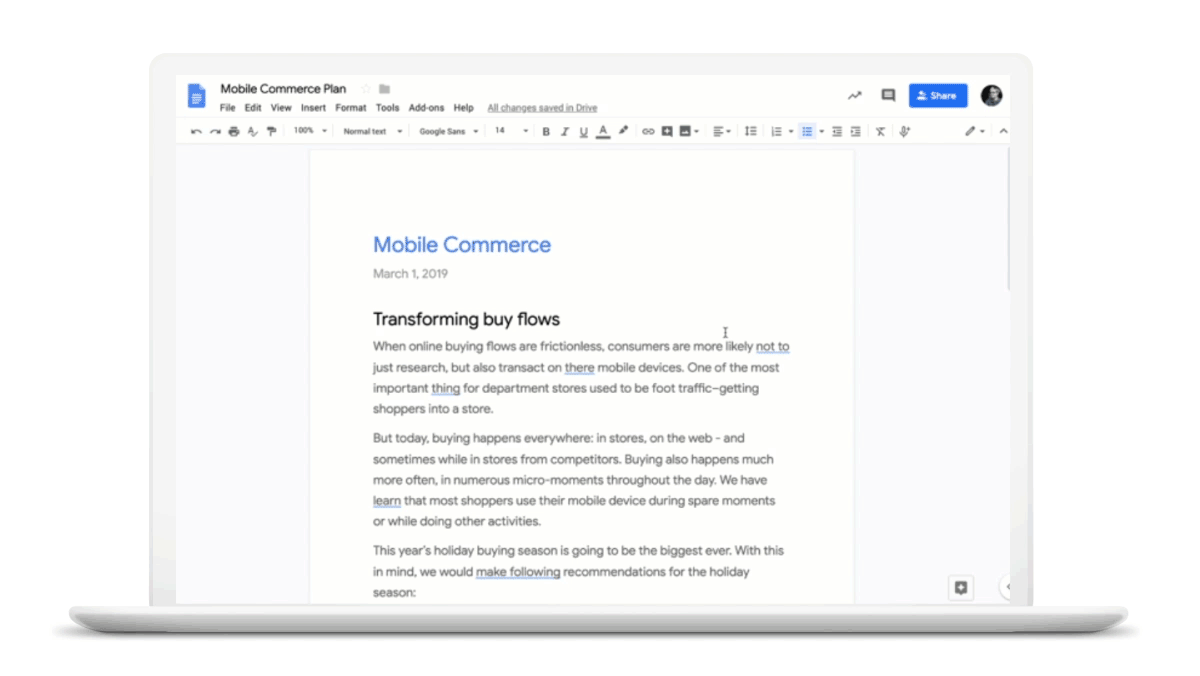 From looking at this function, it seems similar to other grammar-checking tools available online, including the very popular Grammarly. Notably, Grammarly was not supported by Google Docs for a long time — it's only been in the past few months that the tool has been available for the platform. It's clear Google is going to give Grammarly a run for its money with this new Google Docs tool (Grammarly is a paid service costing $30 per month or $140 per year).
There's no word yet on when we will see this grammar tool in the public version of Google Docs. In the meantime, will you be using this tool when it does arrive? Or will you stick with your third-party tools like Grammarly? Let us know in the comments!