Affiliate links on Android Authority may earn us a commission. Learn more.
Google Assistant will keep you organized with new daily agenda feature
The new Google Assistant agenda feature will smartly show you what you've got coming up for the day whenever you open the app.
TL;DR
Google Assistant will now show you a visual overview of your day when you open the app.
What Assistant shows you and in what order will change depending on what Assistant thinks you'll need.
This new agenda feature is rolling out now for all Android and iOS devices in all Assistant-supported languages.
If you use Google Assistant a lot, you know that it can be incredibly helpful for keeping your day organized. But Google is taking daily organization even further with a new Google Assistant agenda feature that will give you a quick synopsis of your day whenever you open the app.
The information presented in the agenda — and the order of that information — will change based on how you use Google Assistant and your current location and the current time.
Check out this nifty GIF of the agenda in action: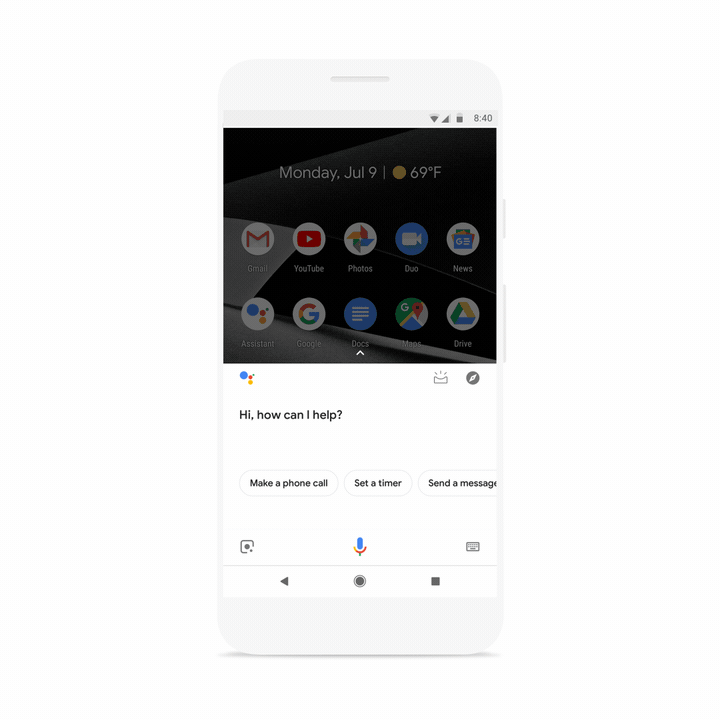 The Deniz example displayed in the GIF gives the user information on travel time to work, upcoming calendar events, reminders, recent online shopping orders, stock info, and more. However, if Deniz worked from home, the information displayed would be different, with maybe more of an emphasis on calendar events and reminders and less on travel time.
Google Assistant routines: What are they and how to set them up
Guides
If you open the Google Assistant app and don't see your agenda, don't worry: it's slowly rolling out now, so it may be a bit before you see it. For what it's worth, I updated to the latest version of Assistant and I didn't see it when I opened the app.
Will you find this new agenda feature helpful? Let us know in the comments!