Affiliate links on Android Authority may earn us a commission. Learn more.
Google launches Pie edition of Android Go: Smaller, faster, and more secure
Google just announced that Android Go is getting a Pie upgrade, only a week after the launch of Android 9.0 Pie.
TL;DR
Today, Google announced the Android Go Pie edition, which is smaller, faster, and more secure than the Oreo version.
The announcement comes only a week after the stable launch of Android 9.0 Pie.
Google also gave updates on the various "Go" versions of its popular apps.
Google touts that the Pie version of Android Go will free up more space on the typically-small ROM drives that come with Android Go devices. Check out this graphic for an example:
As you can see, a typical Android install would take up 5.5GB of an 8GB flash drive, or about 70 percent of its capacity. The Oreo version of Android Go took up only 3GB of space (or about 38 percent of the drive), and now the Pie version of Android Go will take up only 2.5GB of space, which leaves about 70 percent of the drive free.
Google should force Samsung to use stock Android Go
News
With the Pie version of Android Go, Google also promises faster boot times, security features like verified boot, and a dashboard for tracking data consumption. These new features and upgrades will make entry-level devices even better.
According to Google, there are more than 200 Android Go devices available in over 120 countries, some of which are as cheap as $30. There are over 100 OEMs planning to release an Android Go device in 2018, which is astonishing.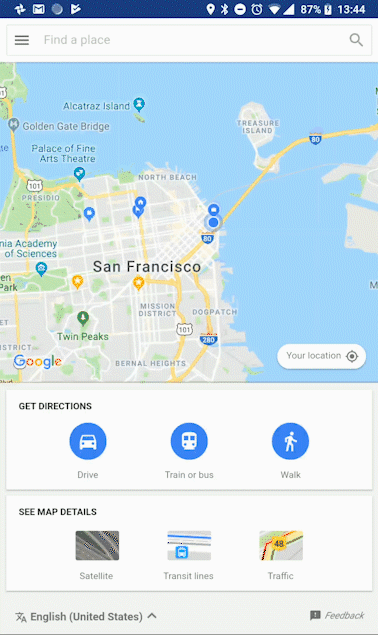 For example, Google Go will now read web pages out loud, highlighting each word on the screen as it is spoken. Users can download videos in YouTube Go, and Maps Go will give turn-by-turn navigation directions for travelers moving by car, bus, or on foot (see above). New languages are also available for Google Assistant Go.