Affiliate links on Android Authority may earn us a commission. Learn more.
Sony unveils new headphones with Google Assistant and two Extra Bass speakers
Sony has announced three new products at IFA: the WH-1000XM3 active noise cancelling headphones and two speakers, all due to hit the shelves this fall.
The WH-1000XM3 headphones retain the active noise cancelling capabilities of its predecessor but feature USB-C charging and an improved processor.
Sony WH-1000XM3 highlights
HD Noise Cancelling Processor QN1 performs four times faster than the previous generation
Adaptive Sound Control
Atomic Pressure Optimization for proper active noise cancellation at high altitudes
Quick charging that affords five hours of playback after 10 minutes of charging
30-hour battery life
Multiple microphones
The headphones improve upon what was already one of the best pairs of active noise cancelling headphones to date, the WH-1000XM2, and Sony's move to USB-C charging demonstrates that companies are taking steps to make the charging method universal.
Additionally, the updated HD Noise Cancelling Processor QN1 works in tandem with Dual Noise Sensor technology to register and attenuate ambient noise. The QN1 also facilitates 32-bit audio signal processing with an integrated DAC and amp.
Best Wireless Bluetooth Headphones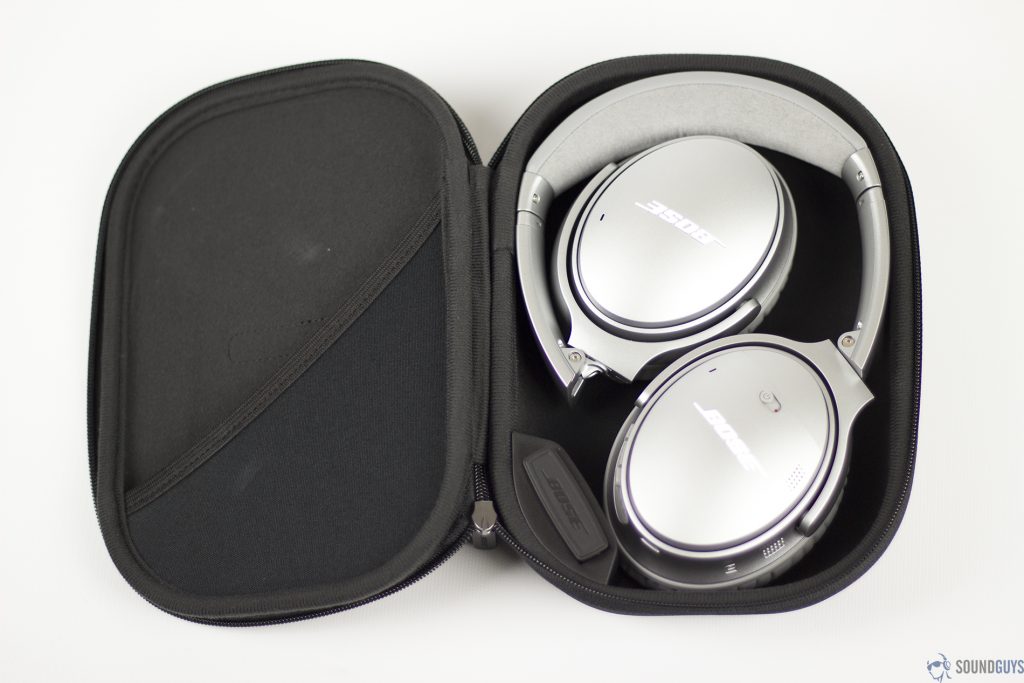 Also featured, the WH-1000XM3 use Adaptive Sound Control to account for your environment and respond accordingly with the proper changes. For example, as a pedestrian, you may be able to hear all of your surroundings. Such preferences may also be chosen through the Sony | Headphones Connect app.
Unlike the second iteration, the WH-1000XM3 include Customizable Automatic Power Off through the Sony app. This allows the headphones to remain on with noise cancelling active without a connection to a source device. They also sport a deeper ear cup, and thicker headband cushions.
The Sony WH-1000XM3 will be available in September for $349.99.
SRS-XB501G highlights
Extra Bass for low-end emphasis
Integrated Google Assistant
WiFi, Bluetooth, and NFC
Live Sound mode with Digital Signal Processing technology
IP65 dust and water-resistance
16-hour battery life
USB Type-C for smartphone charging
Tripod mount
With IP65 certification, the SRS-XB501G can hang around the pool all day.
Outfitted with satellite speaker and subwoofer units and a Digital Signal Processor that optimizes the Extra Bass technology, the Sony SRS-XB501G reproduces plenty of bass frequency emphasis. With its IP65 rating, the speaker is vying for an invitation to your next pool party.
Sony posits that Live Sound mode — a feature of the Sony XB-41 — will "… recreate realistic festival vibes" and if you actually want to lug this speaker to a festival you can do as the speaker is outfitted with a carry handle.

Plus, if you need to settle the age-old question of "which is better on a hotdog, ketchup or mustard?" the XB501G can help with that too, thanks to the integration of Google Assistant. What's more, you can listen to your favorite streaming services via WiFi for high-quality audio.
The SRS-XB501G will be available in October for a suggested retail price of $299.99.
Sony SRS-XB01 highlights
Internal mic for hands-free calls
Live Sound mode with Digital Signal Processing technology
IPX5 water-resistance
6-hour battery life
Extra Bass
The SRS-XB01 is a portable alternative to the SRS-XB501G speaker.
Though the SRS-XB01 may be smaller than the SRS-XB501G, its size shouldn't be underestimated. According to Sony, the Extra Bass feature means the the SRS-XB01 low-end still packs a punch due to the front-facing speaker and rear passive radiator.
Again, though it may be small, this compact size plays to the speaker's advantage, providing listeners with a more portable package for day trips and small gatherings.
Unlike the SRS-XB501G, the SRS-XB01 is Bluetooth only. However, if your phone still has a headphone jack, you can connect manually.
The SRS-XB01 will be available in four colorways (blue, red, white, and black) from October for a suggested retail price of $34.99.