Affiliate links on Android Authority may earn us a commission. Learn more.
Microsoft secretly developed these active noise-canceling headphones over 3 years
Microsoft has revealed the Surface Headphones and you can snag them this fall for $350; preorder them at Microsoft's website today.
TL;DR
Microsoft has announced a pair of noise-canceling headphones called Surface Headphones.
The company will release the headphones in the U.S. this fall, and they'll cost $350.
You can register to find out more at the Microsoft website.
Microsoft unveiled a new pair of Bluetooth active noise-canceling headphones at its Surface event yesterday. Called Surface Headphones, Cnet reports that the company will release them in the U.S. in fall for $350. The publication also reports that Microsoft spent three years developing the product.
The cans have a minimalist light grey design and weigh 290g. They have a volume dial on one earcup and a noise cancelation level dial on the other. This is quite unique as many headphones only have the option to turn the noise-canceling feature on or off; a more granular system may help in situations where you want some quiet, but also to stay aware of your surroundings.
As well the two dials, the headphones have a touchpad that can be used to control music and answer calls. Music playback is also said to pause when you take the headphones off, and start playing again when you put them on. 
The headphones will come equipped with Microsoft's Cortana digital assistant which will let you issue voice commands. There is a Cortana app for Android so you will presumably be able to use this feature with your phone, as well as with Surface devices and Windows PCs. 
Best Wireless Bluetooth Headphones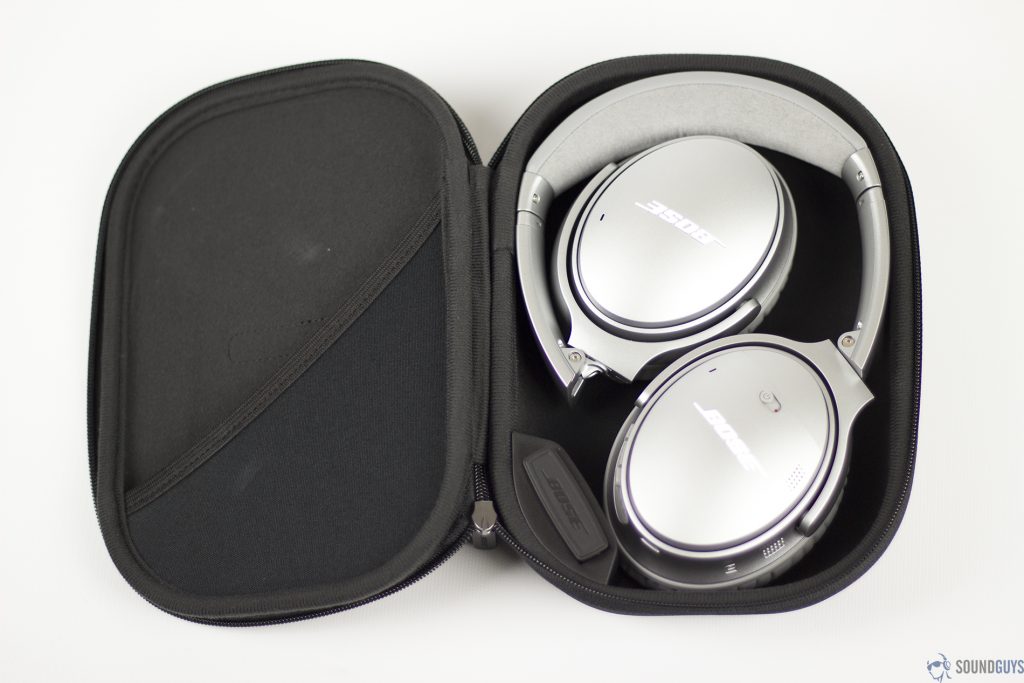 Finally, the Surface Headphones come with a USB-C port for charging and a 3.5mm jack. Microsoft says users will get up to 15 hours of battery life with Bluetooth turned on, and if you run out, you can apparently get almost an hour of playback time in just a five-minute cycle.
Unfortunately for those living outside the U.S., Cnet says the initial release will only see the headphones land in The States. If you like what you see, you can register with Microsoft to be notified when they're available — just hit the button below.