Affiliate links on Android Authority may earn us a commission. Learn more.
One app to rule them all: Redesigned Google Home app rolling out now
The newly-redesigned Google Home app will allow you to control all your smart home gadgets from one place.
TL;DR
The Google Home app redesign is in a slow rollout starting now.
The most notable new feature of the update is the ability to easily control all your smart home devices from within the app.
The Google Home app update coincides with the launch of the Google Home Hub, which Google hopes will be the central terminal for your smart home.
At the Google hardware event yesterday, the company officially launched the Google Home Hub. The very reasonably priced smart display will act as the central terminal to your smart home, bringing the control of all your connected gadgets to one location.
In tandem with that new piece of hardware, Google is updating the Google Home app to better reflect its intention to have Google Home be the one application you need to control the tech in your house. That new update is rolling out now and will be on most smartphones in the next week.
Google Nest Hub review: still one of the best smart displays, two years later
Reviews
Google is putting a large emphasis on people being able to use the Google Home app as a one-stop-shop for their entire home. In other words, there won't be any need to flip from the app which came with your smart plugs and the app which came with your smart thermostat: just open Google Home and it does it all.
Along with this new functionality, Google is revamping the look of the app. Check it out in this GIF: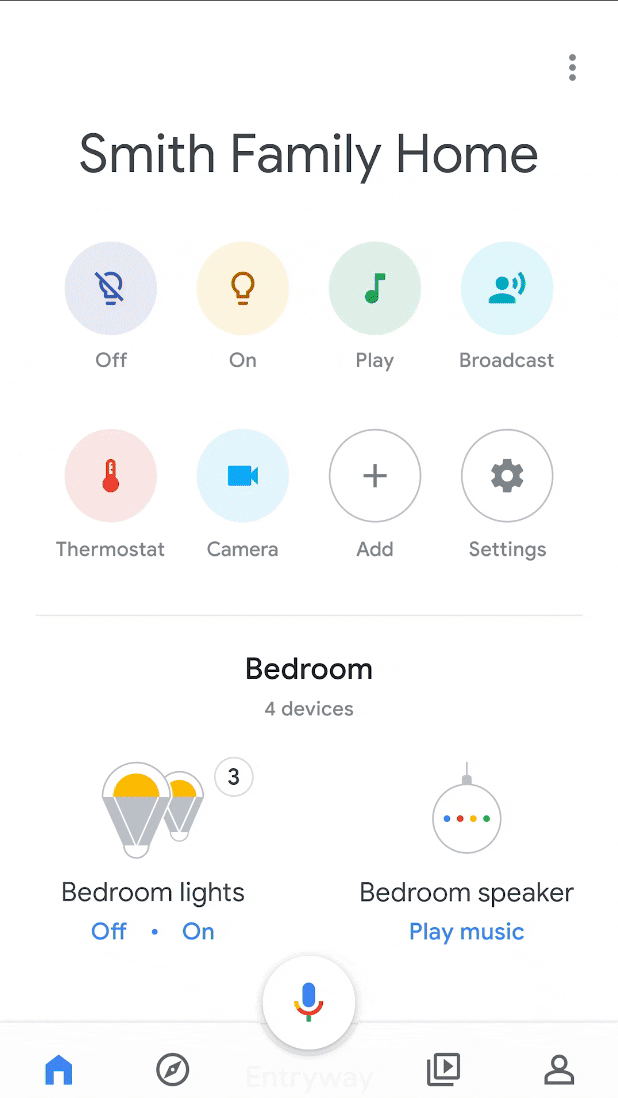 Google is also offering a few other tweaks and new features within Google Home:
Google will now automatically generate quick actions to get things done, such as turning off the lights in one room, viewing your security cameras, etc.
There will be quick, at-a-glance layouts of the current state of your smart home so you can see from anywhere in the world how things are going at your house.
Multiple household residents can control the whole home — all they need is the Google Home app. You can also share home control with other homes to — for example — easily control your parents' smart home for them if they should request assistance.
There's a new Google Assistant button right at the forefront of the app.
If you don't yet use Google Home for your smart home functions, click the button below to install it now!