Affiliate links on Android Authority may earn us a commission. Learn more.
Check out these six ARCore experiments that Google has toyed around with
Developers have already started playing around with Google's ARCore, but now the search giant wants to show off a few experiences of its own.
Announced as an answer to Apple's ARKit, Google's ARCore is positioned as the search giant's augmented reality platform for developers. Since its announcement, various developers have already created quirky experiences, which range from two cars duking it out to the death to mini golf. Not to be outdone, Google highlighted six experiments of its own that were created by the company's Daydream Labs team.
Beginning with the two Street View-related experiences, the first lets you view The British Museum and get panoramic views of Great Russell Street, which is where The British Museum is located. The second experience allows Street View to keep tabs on your real world position to constantly adjust your virtual position. Keep in mind that Street View will not act as an overlay over what is actually in front of you – it's more like a real-time guide that displays various locations in AR.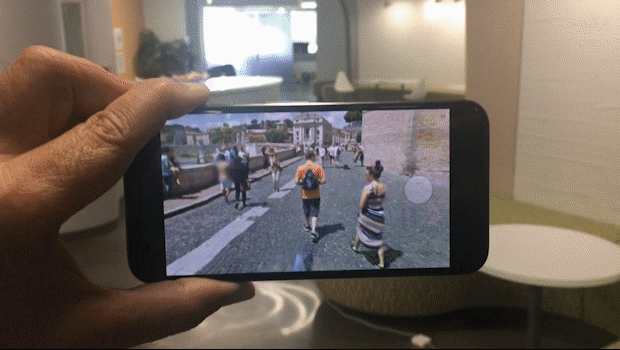 Continuing with the theme of navigation, the third experiment uses Google's Visual Positioning Service (VPS), which the company announced during its developers conference in May. In short, VPS allows devices to more quickly and accurately determine your location indoors, which is shown off in the AR experiment. VPS itself is still in beta, but it should only be a matter of time until it is ready for primetime.
The fourth experience is useful for those working on home projects, since it allows them to overlay the finished home on top of what the home currently looks like. This is very useful for designers and architects, but also for home owners, since it lets them better envision what they want their homes to eventually look like.
Google's ARCore hopes to introduce augmented reality to the Android masses
News
Next up is a rather niche, but still useful, AR experience: learning how to make an espresso. Google took its virtual reality version of Espresso Trainer and made it work in AR, so folks interested in knowing how to make an espresso can point their phones toward the espresso machine and have the steps overlaid in front of them.
The final experience is not so much an application as it is an ARCore feature: the ability to focus on AR content. This experiment allows developers to play around with depth of field and desaturation in order for their digital assets to "pop" and become the focus. In theory, this encourages people to interact and play around in AR, but it is something that developers are not compelled to include.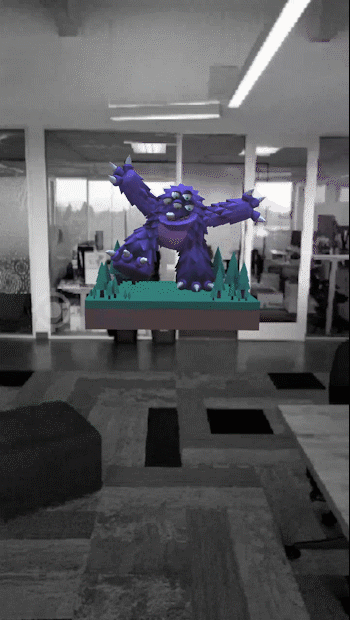 We will undoubtedly continue to see more experiments as we get closer to ARCore's mass-market debut, but the feeling I get is that there is more excitement around ARCore than there has been around Tango. That could be because, while Tango required specific hardware to work, ARCore will work on existing Android devices without the need to buy specialized sensors.
It also bears mentioning that ARKit, Apple's AR solution for iOS devices, will debut alongside iOS 11 either tomorrow or sometime soon.