Affiliate links on Android Authority may earn us a commission. Learn more.
Google brings AMP to Gmail to let you interact with websites within emails
AMP for Email lets you book hotels, browse images, and share your availability without leaving your email.
TL;DR
Google will integrate its AMP framework with Gmail thanks to its new AMP for Email spec.
With the new spec, developers can integrate simple actions without the need to click a link or visit another website.
AMP for Email is now available for developers and will be supported for everyone else later this year.
Google introduced its open-source Accelerated Mobile Pages (AMP) framework to Gmail through the developer preview of AMP for Email. The goal, according to the search giant, is to make email more engaging, actionable, and interactive.
With AMP for Email, developers can embed constantly-updating widgets and include actionable functions in emails. According to Google, you can RSVP to events, browse content, and fill out forms without leaving your email. You can image how such a feature can lower the number of tabs that open as a result of clicking links within emails.
Companies like Pinterest, Booking.com, and Doodle are working on features for AMP for Email. For example, you would browse and click on images on an email from Pinterest as you would from Pinterest's website.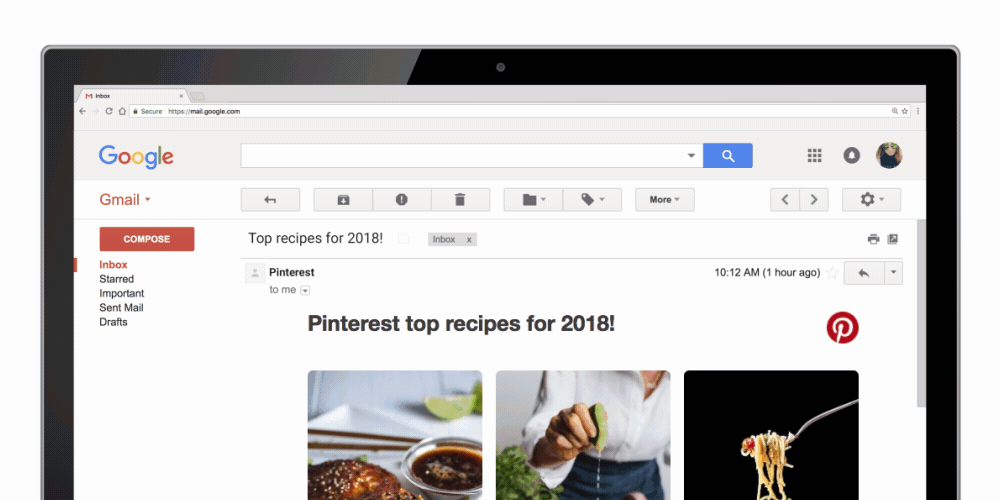 AMP is primarily used to dramatically decrease mobile webpage load times. Google eventually integrated AMP into its ad formats to make them lighter and faster. As such, Google's idea is seemingly to integrate AMP into as many places as possible.
The developer preview of AMP for Email is available today. Those who want developer preview access are encouraged to sign up here. Google plans to support AMP for Email later this year.