TL;DR
Users are reporting that the Vivo Nex camera that pops out of the top of the device is coming out to say "hello" without being invited.
It appears that certain apps request access to the selfie cam, which causes it to pop up.
This illuminates to us that apps are "turning on" the front-facing camera without us asking, and we just haven't noticed.
The Vivo Nex smartphone is the first truly all-screen device to hit the market. One of the novel ways it achieves that all-screen look is by hiding the front-facing camera in a little pop-up selfie mechanism.
However, users are reporting that the camera is popping up on them even when they haven't activated the selfie camera through their camera app.
Abacus posted the video below of a user opening up the messaging app Telegram, which then triggers the pop-up camera: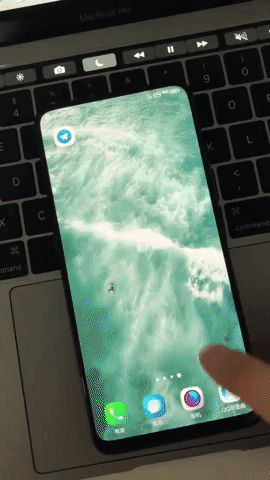 Other users are reporting similar activity in apps like Tencent's QQ Browser and the travel booking app Ctrip.
What does this mean? The pop-up selfie cam is triggered when you open the front-facing camera application, but there are lots of apps that use the front-facing camera as part of their functionality, and those would also trigger the pop-up.
What this anecdotal data suggests is that apps like Telegram, the QQ Browser, and Ctrip might be "turning on" the selfie camera even when you don't ask it to, and even if you're not using a function that would require the camera to be active. We're only noticing it now because the Vivo Nex has a motorized response to these requests, whereas other smartphones show no physical change when the camera is activated.
According to Abacus, Vivo has been made aware of the issue but didn't give any statement on the matter.
NEXT: Vivo Nex teardown reveals what makes the pop-up selfie camera tick