Affiliate links on Android Authority may earn us a commission. Learn more.
Sound Guys Monthly - Beats PowerBeats 2 International Giveaway
We've got a toolbox doing double duty as a speaker, headphones that play music by themselves, and another set of Star Wars headphones in this installment of Sound Guys Monthly!
April was a fun month in the world of audio. We reviewed our first ever turntable, saw more great speakers, and Kickstarter remained as crazy as ever. Things continue to do double duty as Bluetooth speakers, and we're still not sick of it.
Don't believe us? Read on.
The Boom Boom speaker adds new features through software updates
Take a small cube, make it a Bluetooth speaker, and give it mobile phone-style OTA updates. That is the Boom Boom speaker from Binauric, and it's pretty cool. Surprisingly, this one isn't even a Kickstarter project – you can buy it right now.
Aivvy Q to be the first "Internet of Things" headphones
CLIQ update: battery manager
Who needs a portable music player when your headphones can do it for you? That is the question asked by the Aivvy Q headphones. These also "learn" your music preferences and update your library when you plug them in to charge.
The Coolbox is an all-in-one toolbox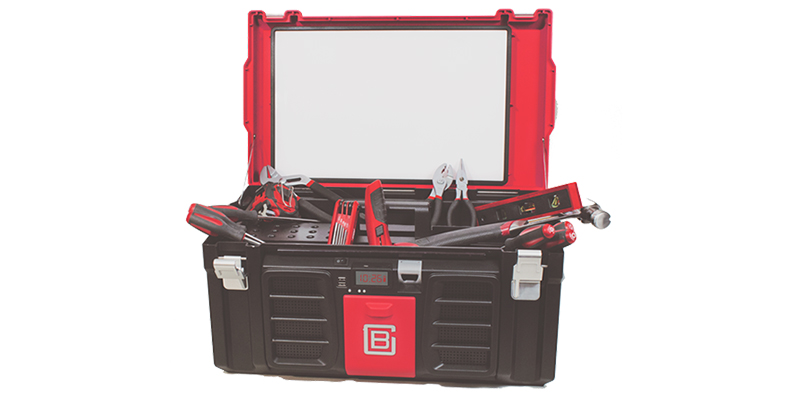 Toolboxes are lame – that's all there is to it. Unless, that is, you're talking about the Coolbox, which also throws in a Bluetooth speaker and a bunch of awesome features. C'mon, it's got the word "cool" right in the name.
Pre-order your 2nd generation Star Wars headphones by SMS Audio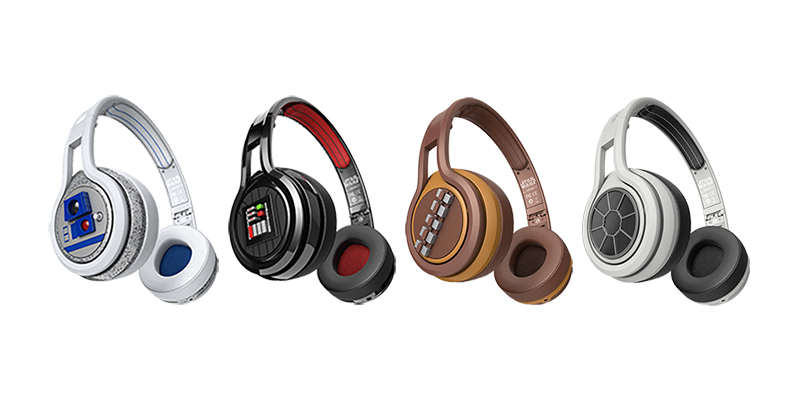 We're feeling a bit of deja-vu as SMS Audio prepares to ship the second generation of its Star Wars STREET by 50 headphones. With the release date for Star Wars: The Force Awakens looming ever closer, these probably won't have a tough time selling.
Axel Audio bring their modular headphones to Kickstarter
Modularity is almost aways cool, and with the headphones Axel Audio is currently trying to fund on Kickstarter, it's definitely cool. The main selling point? Three different speaker units to tailor the headphones to your own musical preferences.
Coolest of the month: Wren V5US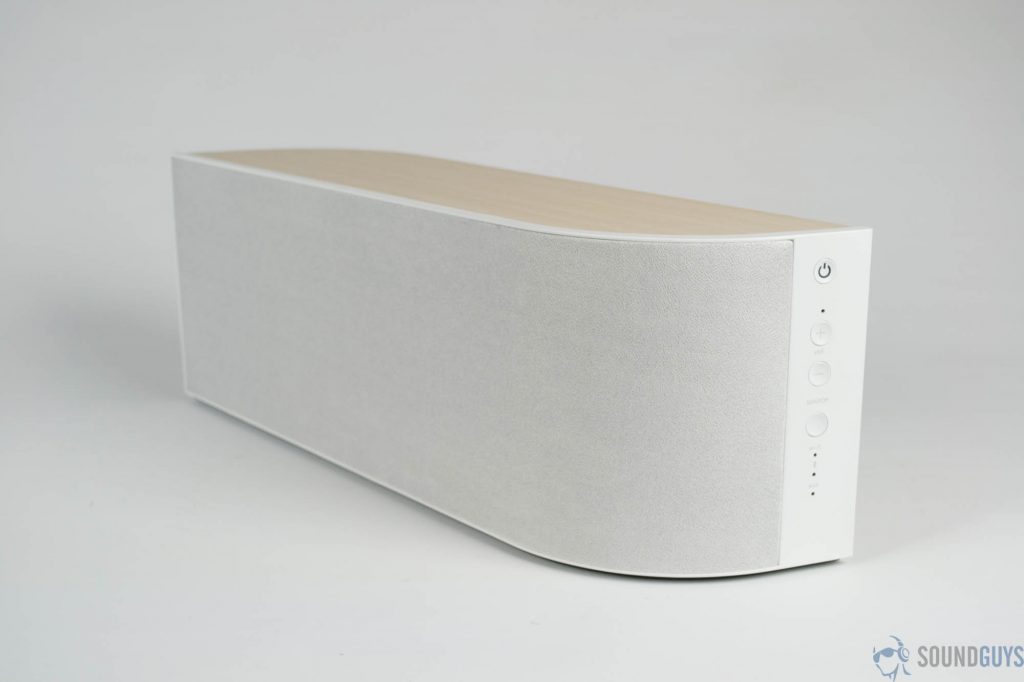 Earlier in the year, we reviewed the Wren V5PF speaker and liked it quite a bit. The new V5US is a whole different level though. With Bluetooth, AirPlay, and Play-Fi connectivity and a sleek updated look, this is one of the nicest-looking and best sounding speakers in this format that we've heard.
Best bang for the buck
Dolphin Browser
Sometimes you don't want a giant awesome speaker – you just want an inexpensive speaker to carry around with you. The Inateck BP2001 isn't going to blow a larger speaker out of the water, but what it can do for the price is impressive.
Giveaway: Beats Powerbeats 2
Congratulations to the winner of last month's giveaway, the Bose SoundLink 3, Saumil Menon from India! This month, we're giving away the Beats Powerbeats 2 in-ears.