Affiliate links on Android Authority may earn us a commission. Learn more.
Google Lens is your decoder ring for Stranger Things ads in today's newspaper
If you have a copy of today's New York Times, you can use Google Lens to decode some ads related to the Stranger Things universe.
There are three ads in The New York Times related to Starcourt Mall, an in-universe location featured heavily in the third season of Netflix's breakout hit Stranger Things. The ads look pretty innocuous if you just glance at them on the page, but Google Lens exposes the full experience.
By using your smartphone to view the ads, you can see videos and animations on the page in augmented reality. Each ad has a different video — one of which has some secret references to The Upside Down, the alternate universe characters in the television show struggle to keep out of their lives.
Check out the GIF below to get a taste of how it works: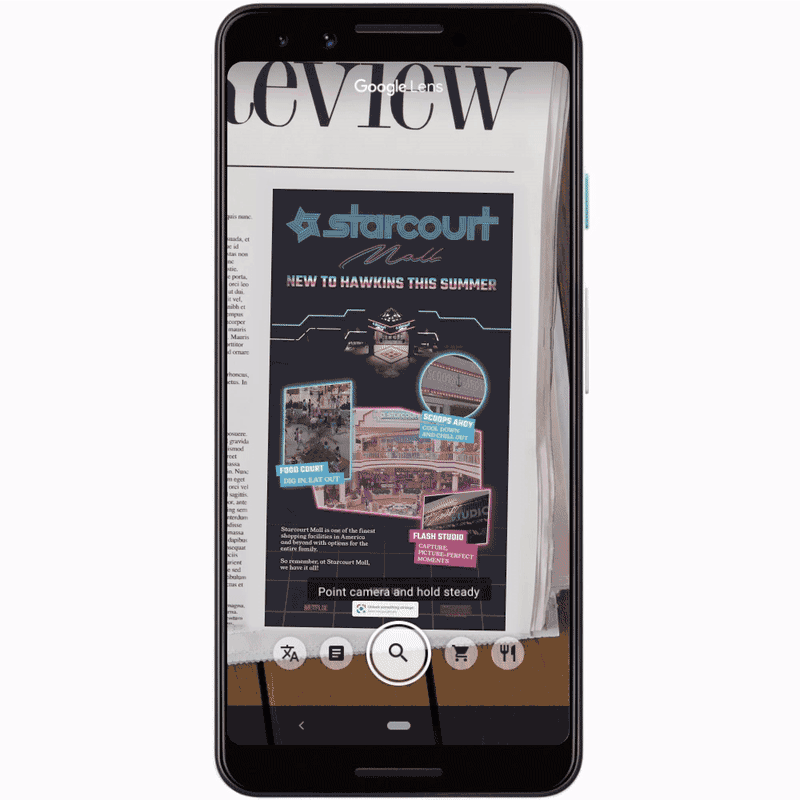 It will probably be only a matter of time before all three ads show up on YouTube for you to watch, but for now the only way to see them all is to get a copy of the newspaper and use your smartphone.
Google Lens is built into the Assistant app on Android. It is also accessible via a home screen icon or directly in the stock camera app for some OEMs (including OnePlus, among others). If you have an iOS device, you can access Google Lens through the Google app from the App Store.