Affiliate links on Android Authority may earn us a commission. Learn more.
Best audio of CES 2019
SoundGuys bring you the best consumer audio products from CES 2019.
This article originally appeared on our sister site: SoundGuys.com.
Another CES is in the books, and the SoundGuys team has scoured the show for the latest and greatest sound technology. While we only looked at completed products available for purchase in the near future, 2019 is going to be absolutely bananas for audiophiles when it comes to new tech.
Here is our short list for the products you should be on the lookout for if you want the best of the audio industry early this year.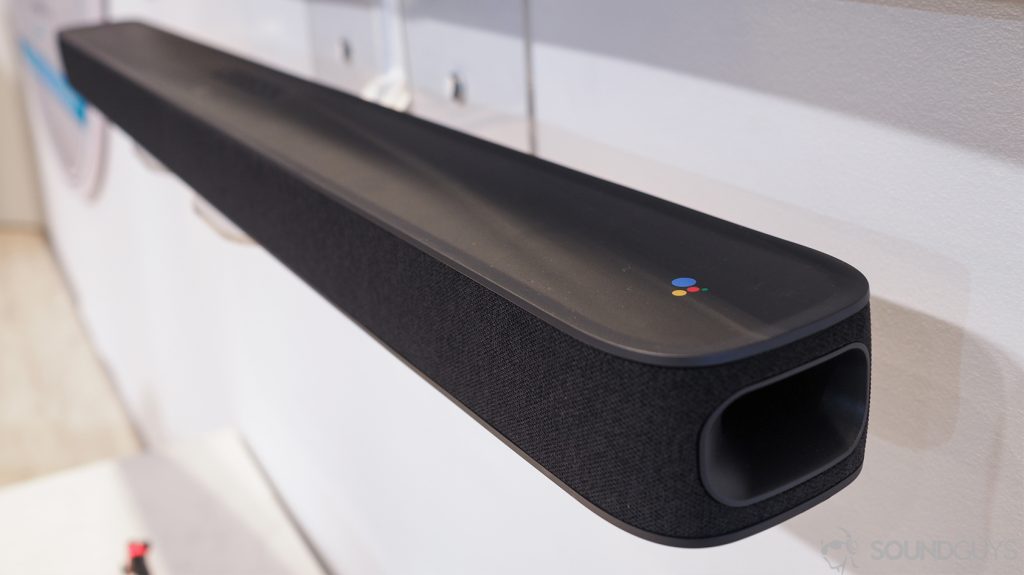 Don't want to buy a smart TV, but love its features? The JBL Link Bar gives you Google Assistant integration and smart features that work on your dumb TV.
The JBL Link Bar turns your dumb TV into a smart one by integrating Android TV, Chromecast, and Google Assistant into a svelte package. It overlays command results, so if you ask about the weather, you're met with an iconographic display occupying the bottom of the screen.
With immediate access to Android TV and Chromecast support, you can stream your favorite programs without lifting a finger thanks to Google Assistant integration; voice commands can even switch between sources. No matter the environmental noise, the Link Bar is designed to register your voice, a benefit of the far-field microphone array.
Home entertainment enthusiasts will benefit from the three HDMI 2.1 inputs for 4K streaming in addition to an HDMI ARC output. These, of course, are in addition to Wi-Fi and Bluetooth support. Safe to say, there's no shortage of connectivity options with this system.
With an oversaturation of soundbars, the Link Bar's ease of use and extensive functionality allows it to easily stand out from the crowd. Its much-anticipated release is accompanied by a $399.95 price tag for the standalone soundbar. Listeners who want the complete home theater experience may also invest in a separate wireless subwoofer for another $299.95.
Sennheiser Ambeo 3D Soundbar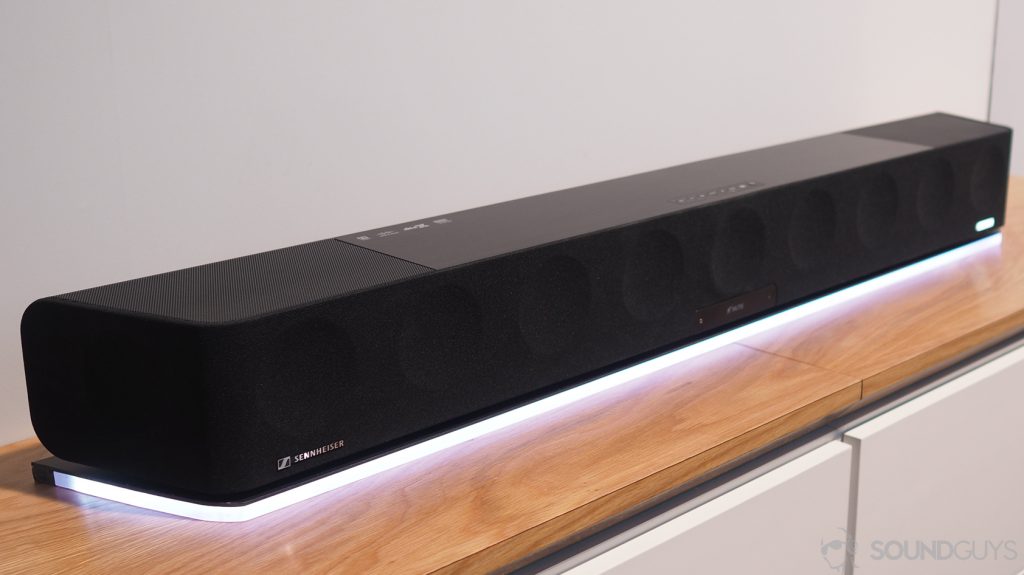 Using the latest MPEG-5 content, the Sennheiser AMBEO can fill a room with truly immersive sound.
Finally reaching market, Sennheiser's AMBEO 3D Soundbar is purpose-built to deliver a 3-dimensional sound in your living room. Reliant on recordings and processing from the AMBEO line of VR microphones, the AMBEO 3D soundbar goes beyond a normal Dolby Atmos soundbar — though it's compatible with that standard too. With content built upon the upcoming MPEG-H standard by Fraunhofer, this soundbar takes 3-dimensional audio reproduction to the extreme.
There are many soundbars with impressive capabilities, but this one is by far the most promising. Thirteen drivers mimic a 5.1.4 system in your living room, and they can even calibrate their output for any room they physically reside in. That way, your experience can be optimized with relatively little effort.
It'll take a while for content creators to catch up with the new standard, but with European shows starting to make the switch and Sony's music division embracing the standard: it won't be long before a glut of 3D audio is available to AMBEO owners.
Creative Super X-Fi processing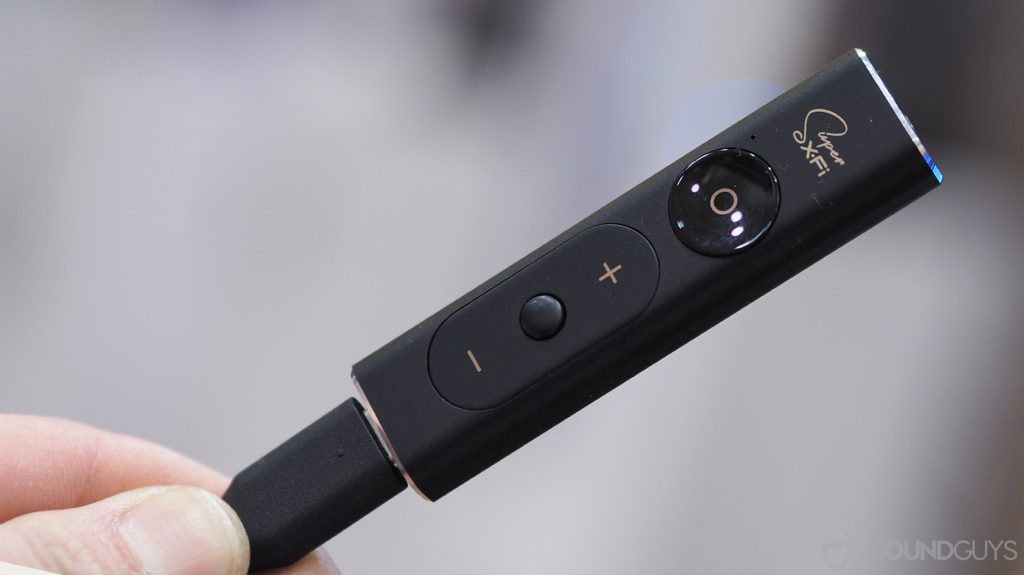 Creative allows you to listen to your movies and music as if you were in a room with hundreds of speakers around you. It's virtually impossible to tell the difference until you feel your headphones.
While the prototype was demonstrated last year, it wasn't until CES 2019 that Creative's Super X-Fi processing went worldwide. With the launch of the SXFI AMP and the SXFI Air headphones, Creative Labs now offer this unique take on signal processing to the consumer.
By processing your headphones' signal in a way that makes your content sound like you were listening to an impossibly elegant home theater system, you can bring the theater experience with you wherever you go… and without disturbing anyone around you.
Sol Republic Shadow Fusion
Let's face it, we lose stuff all the time. In-ear headphones are also probably some of the easiest gadgets to misplace. By partnering with Tile, Sol Republic made their Shadow Fusion in-ears easy to locate with an established product.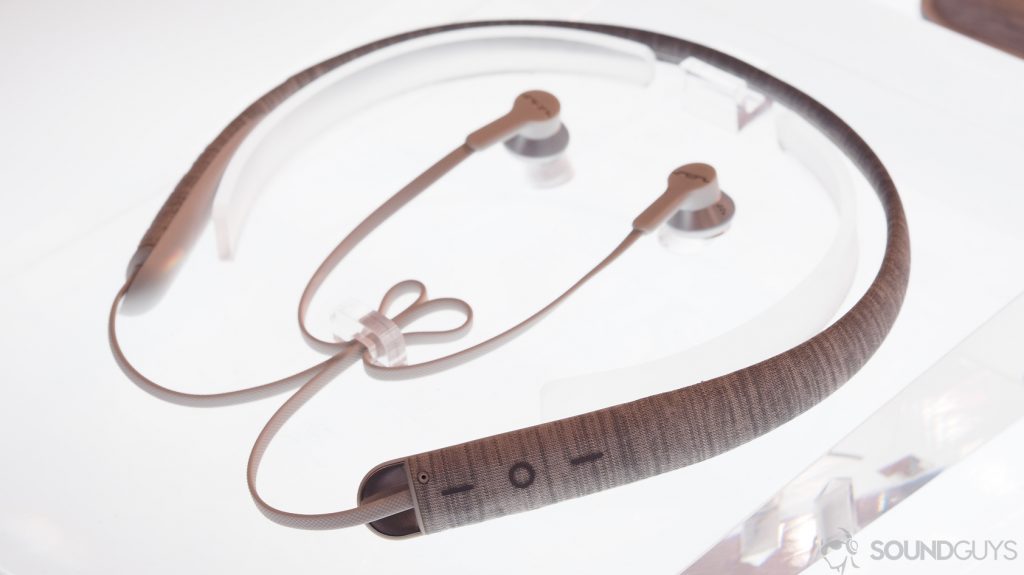 Lose your in-ears often? Find them easily with the Tile integrated into the Sol Republic Shadow Fusion.
By combining Sol Republic's well-regarded audio products with Tile's reliable location services, owning Bluetooth in-ears is far less annoying. It's a creative solution to a common problem.
That's it for this roundup, but be sure to keep an eye out for our upcoming features both here and on Android Authority.