Affiliate links on Android Authority may earn us a commission. Learn more.
Android now has braille keyboard built in, no extra apps or hardware needed
You no longer need to use third-party apps or connected hardware to type using braille on Android.
People who are blind or visually impaired have historically had a few options when it comes to typing on smartphones. There are plenty of third-party apps that offer a braille keyboard and there are also hardware-based keyboards you can connect to phones. Now, though, there's an Android braille keyboard built right into the OS.
Google announced the launch of the new keyboard today over at the Google blog. The Android braille keyboard works on any Android phone running Android 5.0 Lollipop or later.
The new feature works very similarly to other braille keyboard apps on the Google Play Store as well as the braille keyboard built into iOS. When the keyboard is activated, the user can hit any combination of six "dots" on the screen that line up with the various letters of the braille alphabet. You can also use various swipe, tap, and pause actions for things like adding spaces, turning contractions on or off, etc.
See it in action in the GIF below: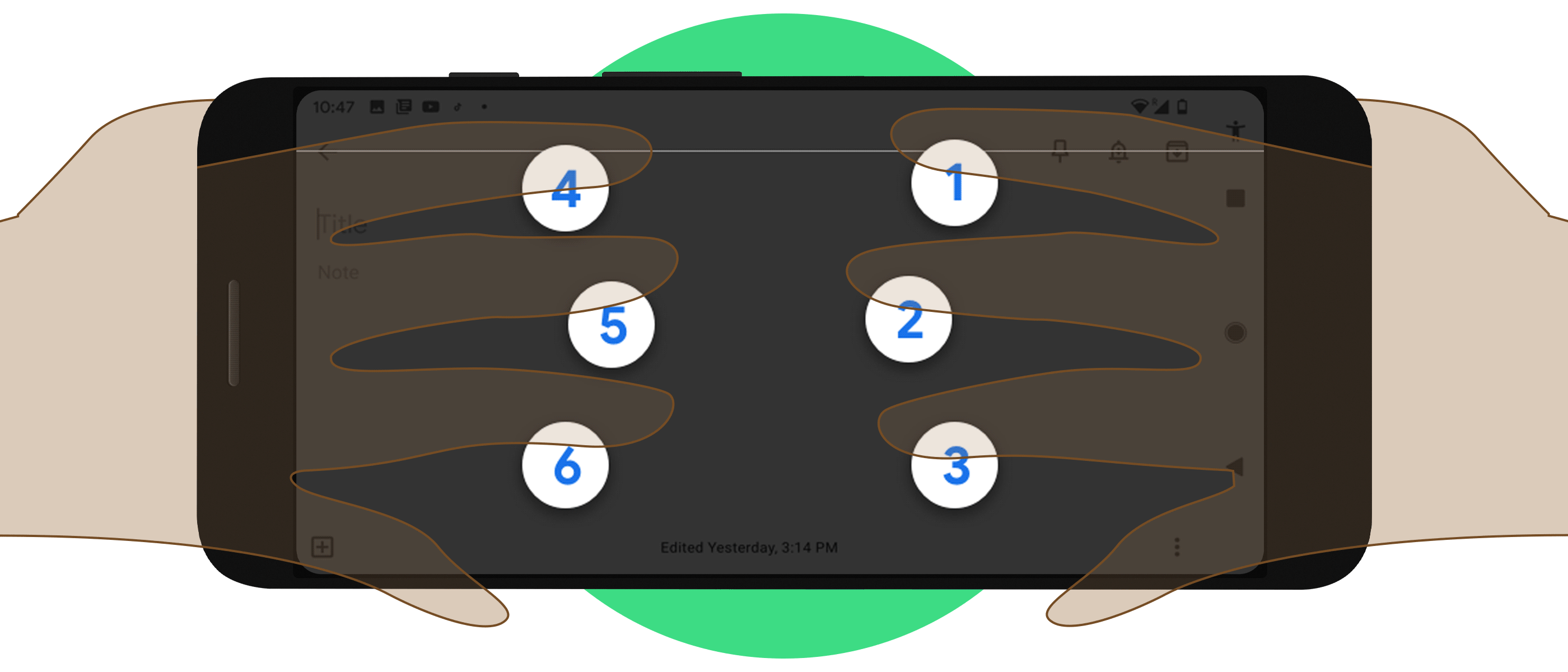 To turn the Android braille keyboard on, follow the steps below:
Turn on the TalkBack feature by pressing both volume keys on your phone for three seconds.
Go to Android Settings > Accessibility > TalkBack > Settings.
Select the Android braille keyboard and then select "Tap to set it up."
A dialog box pops up. Tap on Settings in the box.
Turn on TalkBack braille keyboard.
Once you've done that, open up any app that you would normally type in (Gmail, for example). When you go to type something, the Android braille keyboard will show up. You can use it in any app you like, but it currently only works for braille grade 1 and grade 2. It also only works in English, for now.