Links on Android Authority may earn us a commission. Learn more.
Get 46 hours of web development & design training for $39
Take the plunge into website and app design with the Complete UI and UX Design Master Class Bundle.
Do you have an amazing idea for a killer website or app, like Uber for pets, or something equally unexpected but hopefully much more exciting than our example? Maybe you're sitting on the next Amazon, and the only thing standing in your way is a lack of the necessary skills to bring your idea to life.
If you've ever tried to jump in cold to website design, even using a service that does most of the complicated behind-the-scenes work for you, it can be incredibly daunting and almost comically esoteric.
The Complete UI and UX Master Class Bundle features 46 hours of expert instruction that will teach you everything you need to know about user interface (UI) and user experience (UX) to build an accessible, exciting, and successful app or website from scratch, even if the most programming you've ever done is set up a universal remote.
Here's what you get:
Even if you haven't come up with an idea for an awesome app just yet, this training bundle will give you the skills and toolset necessary to start a career in web design and development. And right now you can get lifetime access to the whole bundle at 90 percent off for just $39, which is quite frankly a ridiculous markdown from the regular price of $399.92.
Just click the button below to get started.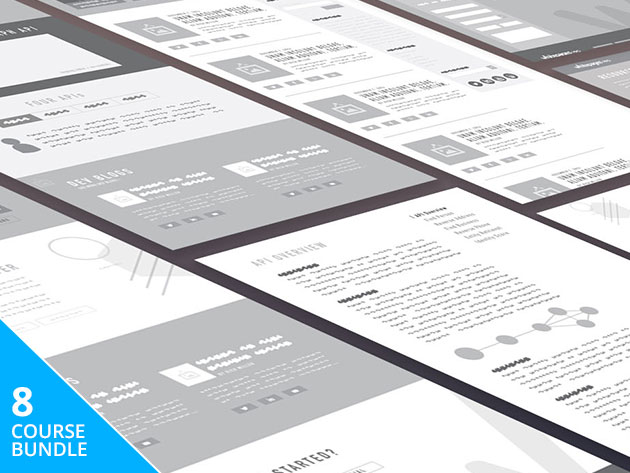 The AAPicks team writes about things we think you'll like, and we may see a share of revenue from any purchases made through affiliate links. To see all our hottest deals, head over to the AAPICKS HUB.