Links on Android Authority may earn us a commission. Learn more.
Automate email marketing campaigns with Stackmails — now just $49
Got a dump truck load of client emails to answer? Get to each and every one of them quickly with Stackmails.
If you run email marketing campaigns, then a subscription to Stackmails is a must-have tool. That's because it streamlines the entire process of sending and receiving mass amounts of emails so you can spend more of your valuable time on other things.
Easily create custom email campaigns with tools for automation, analytics, personalization, and more.
Stackmails connects to your existing Gmail account and makes it easy to start a new campaign. Just create your own personalized email and send it out to as many as 2,000 recipients at once.
You can program Stackmails to search for triggers in your responses and it will send out customized replies to those emails automatically. It's the no fuss, no muss solution that keeps your client base informed and gives you the gift of extra time.
Here's what you get:
Ability to create and automate personalized email follow-ups and drip campaigns
Bring leads and prospects from your website or store with MySQL integration
Send personalized emails to up to 2,000 recipients
Integrate multiple Gmail accounts
Easily monitor your links, bounce rates, and more
A lifetime subscription to Stackmails is normally $2,280. If you purchase right now through this special limited time offer, however, you'll save thousands and get it for just $49.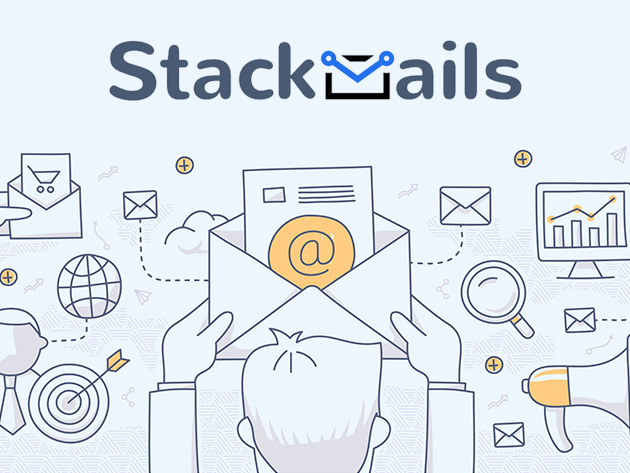 The AAPicks team writes about things we think you'll like, and we may see a share of revenue from any purchases made through affiliate links. To see all our hottest deals, head over to the AAPICKS HUB.