Affiliate links on Android Authority may earn us a commission. Learn more.
Sound Guys Monthly - Jaybird X2 International Giveaway
We've got new releases from Jaybird, RHA, and Monoprice, plus we're giving away the Jaybird X2 to one lucky winner. All this and more in this installment!
The summer doesn't generally see a whole lot of new information when it comes to audio, but the lead up to IFA often sees a lot of interesting announcements, and this August was no different. It's already spoiled in the title, but we're still glad to say that we're giving you a chance to get your hands on one of the summer's most exciting releases, compliments of Sound Guys. Read on for all the details.
SparkBlocks: A speaker system with a Phonebloks approach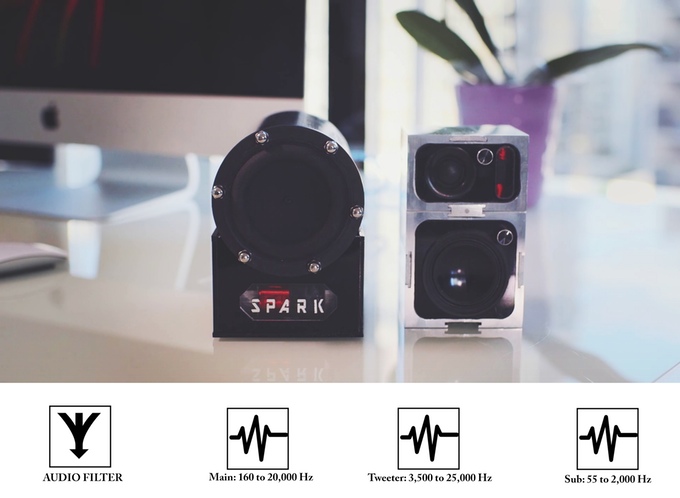 This isn't the first modular speaker that we've seen, but it is one of the nicer looking ones, and the open-source approach is interesting. Unfortunately the Kickstarter campaign failed to meet its funding goal, but the company being SparkBlocks isn't giving up on the project.
The Divoom Aurabox is a Bluetooth speaker/LED light board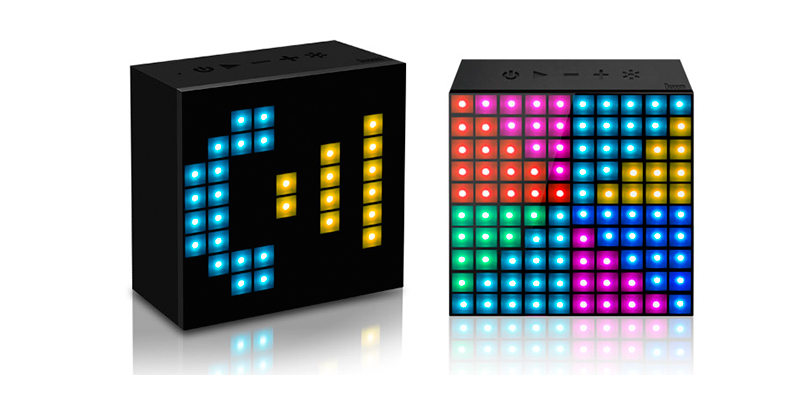 Have you ever wished that someone would combine a Blueooth speaker with a Lite-Brite? Well it doesn't matter because Divoom has done it anyway. What's surprising is that the lights on the front of the Aurabox are actually functional in addition to simply being pretty.
At long last, a successor to the Infamous Jaybird BlueBuds X
Ask anyone to name some of the best Bluetooth in-ears out there, and chances are good that the Jaybird BlueBuds X will pop up. With the release of the new Jaybirds X2, which have dropped the BlueBuds name from the branding, we have a feeling that a new go-to recommendation has just been born.
Monoprice bringing superior sound yet again at an unbeatable price point
If you're even a little familiar with Sound Guys, you've probably noticed that we're big fans of Monoprice. Few companies manage to make headphones that impress bargain hunters and professional sound engineers alike, and now the company has released three new pairs of affordable headphones.
RHA to unveil the S500i at IFA 2015
We've had the pleasure of reviewing both the RHA T10 and T20 pairs of in-ears, and while both sound fantastic, they're not the more afforable in-ears around. The company's new S500i aim to keep the killer sound and sleek style of the T-series, but bring the price into a more approachable range.
Coolest of the month: Trinity Audio Delta
Like RHA's T10 and T20, the Trinity Audio Delta offer tunable filters to allow the listener to sculpt the sound to their liking. The Deltas, on the other hand, sell for $100 less. If that sounds like a deal to you, you're right: it is.
Best bang for the buck: Motorola Pulse
Cheap in-ears are a dime a dozen, but looking for a decent pair of on-ear headphones for $50 isn't as easy. The Motorola Pulse might not feature earth-shaking bass, but they do offer great vocal clarity and an impressive 18-hour battery life.
Jaybird X2 Giveaway

First thing's first, let's take a moment to congratulate the winner of August's giveaway: Anuj B. from India. The Bose SoundLink Mini 2 is all yours. Congratulations!
Now for this month's giveaway. We're currently in the middle of reviewing the Jaybird X2, and we can easily say that these are better than their predecessor in every way — from the improved battery life to the new SignalPlus, which is meant to eliminate interference. Our review will be live later this month, but in the meantime, enter to win yourself a pair below!