Links on Android Authority may earn us a commission. Learn more.
Sony Xperia ST27i "Lotus" gets leaked, to come in August with mid-range specs
Just a couple of days after
the unconfirmed entry-level ST21i Tapioca has enjoyed its first hands-on
treatment, a new Sony smartphone has already been leaked. The ST27i/ST27a, codenamed Lotus, is a device set to come with slightly better tech specs than the Tapioca, but it will still probably not win any power or speed competitions.
Some user agent profiles found on Sony's website have been the source of this leak, so as you might expect, we don't have much to report on the phone's features. We know, however, that the handheld will have a display with a resolution of 480 x 854 pixels and will be powered by a 1 GHz dual-core ST-Ericsson NovaThor U8500 processor.
There's also a huge probability that the phone will run Android 2.3 Gingerbread at the time of its release, which is very disappointing, given that the Lotus is not expected to hit the market anytime soon. Today's leak doesn't mention anything about a possible release date, but a launch schedule for all of Sony's phones in 2012, which I picked up from a source back in January, had the Lotus programmed for an August release.
There's no way to know for sure if August has stuck as the ETA of the Sony "Lotus", but this is the best guess we can make right now. As far as pricing is concerned, that same leak pointed towards a $280-300 (or € for Asia and Europe) price tag, which might be right on-par with the phone's specs and performance.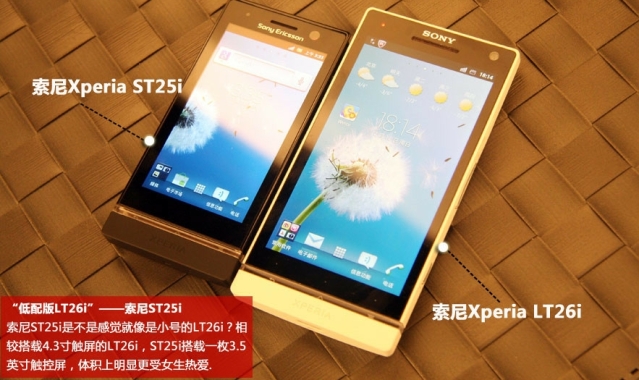 Getting back to the device's branding, we should mention that the reason why it has two names right now is that it will be released with two different radios, one for Europe and Asia and one for the Americas. The ST27i will probably be the international version of the phone, with 900/1200 HSPA support, while the ST27a will be the US model, with 850/1900 3G and 4G connectivity (no LTE).
We can also assume, once again based on the names, that the Lotus might be the successor to the Sony Ericsson Xperia Active, a ruggedized mid-range device released last fall with a 3-inch screen and a 1 GHz single-core Qualcomm Snapdragon processor.
Keep in mind that practically every bit of "information" in this article is based on unconfirmed rumors and leaks and, for the time being, it is wise to wait and see the confirmed details about the upcoming Sony Tapioca as they trickle in! That being said, keep in touch with our website and we will let you know when and if the phone will become official!