Links on Android Authority may earn us a commission. Learn more.
Secure a Radix .tech domain name for 10 years and save hundreds
A Radix '.tech' domain subscription is offered at the severely discounted price of just $49.99 for a 10-year term.
The .com extension has run its course. Virtually every domain name that makes any sense has been purchased either by someone who is using it or, more commonly, sitting on it to resell for a huge profit.
Designed specially for people who live and work in the tech sphere, a Radix .tech domain will ensure you have a great and sensible website name for years to come without having to resort to paying thousands of dollars to some net-based squatter.
And, if you're worried that you'll be alone in the .tech revolution, think again. Giant corporations like Viacom and even the Consumer Electronics Show have already made the switch. If it's good enough for them, it's good enough for everyone.
Here's what you get:
You can register and use a .tech domain name for a period of 10 years.
Easily build your brand with a quality domain that categorizes your business.
A .tech domain communicates your passion for technology to your audience.
Brand your business better across the entirety of the internet.
Start building your website with a Radix .tech domain today. Pay just $49.99 for a 10-year subscription and save 90 percent off the regular price. One and five-year subscriptions are available too, also at huge discounts.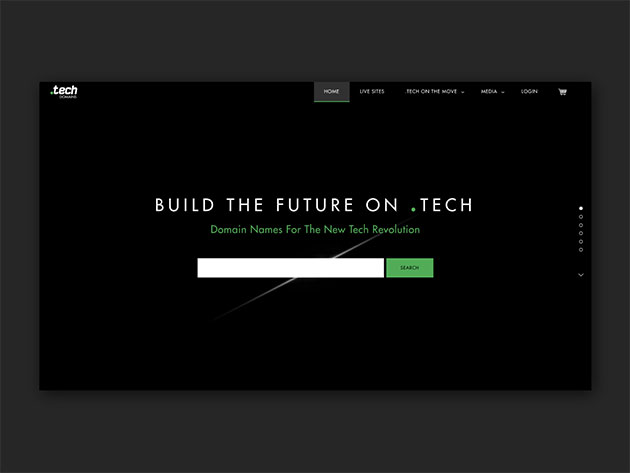 The AAPicks team writes about things we think you'll like, and we may see a share of revenue from any purchases made through affiliate links. To see all our hottest deals, head over to the AAPICKS HUB.