Links on Android Authority may earn us a commission. Learn more.
Phone bill shock is a worldwide problem with no solution in sight
A report from a public inquiry conducted by the Australian Communications Media Authority in 2011 estimated that collectively Australian consumers spent $1.5 billion more than they have to each year because they choose the wrong mobile plan.
At the end of 2011, wireless providers in the United States and the FCC agreed to new voluntary bill shock guidelines. This was the result of repeated stories where customers faced wireless bills of thousands of dollars (or more). We used to see story after story after story about users hit hard with high bills that they did not expect. The FCC got all major wireless providers to provide billing alerts to customers even though the providers resisted such alerts in the past for no reason whatsoever.
In 2013, one poll in Canada showed 60 percent of cell phone users were angry about telecom practices, including roaming charges and carrier charges that were among the highest in industrialized nations. It got so bad that the federal government took steps to rein in the telecom industry.
Then last December, the Canadian Radio-Television and Telecommunications Commission (CRTC) implemented a new wireless code. Charges are now capped for extra data at $50 per month and for international data roaming at $100 per month. So it appears the days of extreme "bill shock" are fading in Canada.
Now, it seems that wireless customers across Europe and Australia are being denied additional consumer-friendly bill shock rules from their local wireless providers. In Europe, the European Commission has for years put a limit on how much a customer can be charged for roaming only within EU countries. Some groups would now like wireless providers to extend this cap to cover countries further afield. Citizens Advice, a United Kingdom charity, recently announced that 130,000 consumers contacted it in 2013 to seek advice about unexpectedly high mobile phone bills, which in many cases has driven victims into serious debt.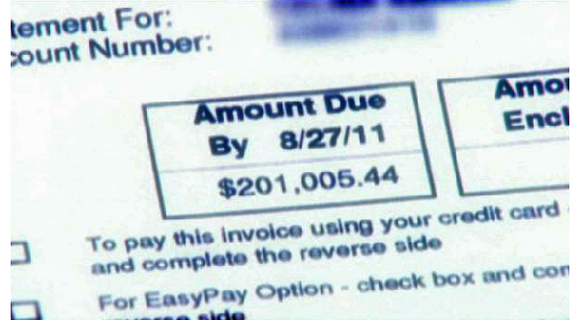 But as the Guardian reports, the mobile industry sees no big rush.
"Currently the mobile industry has no incentive to introduce measures to tackle the problem. It has been argued that if mobile users were able to set a credit limit – say £50 or £100 – on their account, after which they will not be liable for unexpected charges, the operators would introduce measures to solve the problem."
Citizens Advice reported several examples of their bill shock reports.
"- A woman faced a £2,000 bill after she travelled to the US. She had used the Wi-Fi in her hotel lobby to keep in touch with family but her operator insisted she pay, as her data roaming was not turned off and she didn't buy a package before going.

– A long-running dispute with a mobile phone provider ensued after a client was charged over £200 for data usage. The client had never used the phone to access the Internet at all.

– A man took out a loan to avoid going £408 into debt with his bank after a billing error meant he was charged more for his mobile phone costs that he should have been. When he complained to his provider he was initially only offered an apology."
Some of Australia's biggest wireless providers are complaining to the Australian government about basic consumer regulations relating to bill shock issues. Recently, new rules were designed to help avoid typical bill shock problems when Australians travel overseas. This move came less than a year after other rules were introduced requiring service providers to send SMS alerts warning customers of potential cost blowouts while traveling overseas and also provided specific opt-out methods for international roaming services.
SingTel Optus and Vodafone, two of the biggest wireless providers in Australia, called on the Communications Minister to make changes to these rules by repealing any parts that protect consumers from being absolutely gouged by the wireless provider. As always, the reasons for the wireless providers not wanting these basic consumer protections to be put in place is pure comedy gold.
Vodafone claims that the roaming alerts would somehow "confuse" their customers, which somehow would lead to higher prices for those same consumers. Huh?
Optus said that customers should not be able to opt-out of any overseas roaming charges and should not be sent messages if they use over $100 of data on roaming networks. Why? Because Optus just can't deal with anymore  "prescriptive and costly obligations." With revenues at $1.4 billion in the December quarter, Optus is rightfully pointing out that they cannot afford these changes.
But while consumer complaints against wireless providers in Australia reached a record low overall, Vodafone set a record high for consumer-complaints in 2013 while Optus had over 3,000 complaints, according to the Telecommunications Industry Ombudsman in Australia.
A report from a public inquiry conducted by the Australian Communications Media Authority in 2011 estimated that collectively Australian consumers and their wireless providers spent $108 million resolving complaints, while wireless providers wrote off up to $113 million annually in bad debts incurred through bill shock. Updated figures have not been released to show if the cost has gone down.