Android 4.0 Ice Cream Sandwich is turning out to be the most advanced and most intuitive mobile operating system in the whole world. Take a look at our list of the top 10 most important improvements the new OS brings and which we are most excited to see on our devices.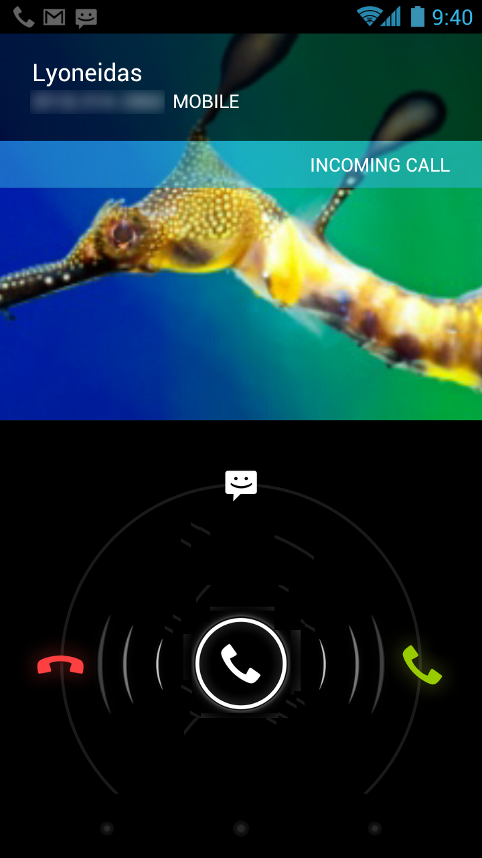 People
The new phone and contact apps are something many people are looking forward to getting on their phone. The new update to the contact list gives users a better interface where they can easily navigate their contacts' info and social networking information and updates.
Based off of the previews, the new interface definitely looks clean and crisp with way higher-resolution contact pictures. This was something that Matias Duarte was pushing during the release.
Another feature that users will probably use a lot is the quick response function. When you're not available to answer a phone call or someone you don't want to talk to gives you a call, you can now just swipe and send the caller a quick text to let the caller know that you don't want to or can't talk.
---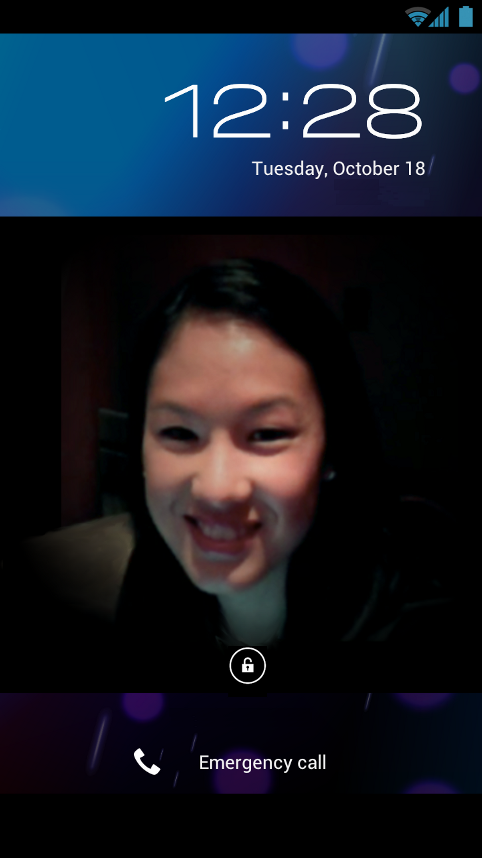 Face Recognition for Unlocking
There is not much to say here besides no more swiping to unlock your phone.
In addition, this will stop one of the patent war battles. Remember that Apple had patented the "swipe to unlock" feature.
---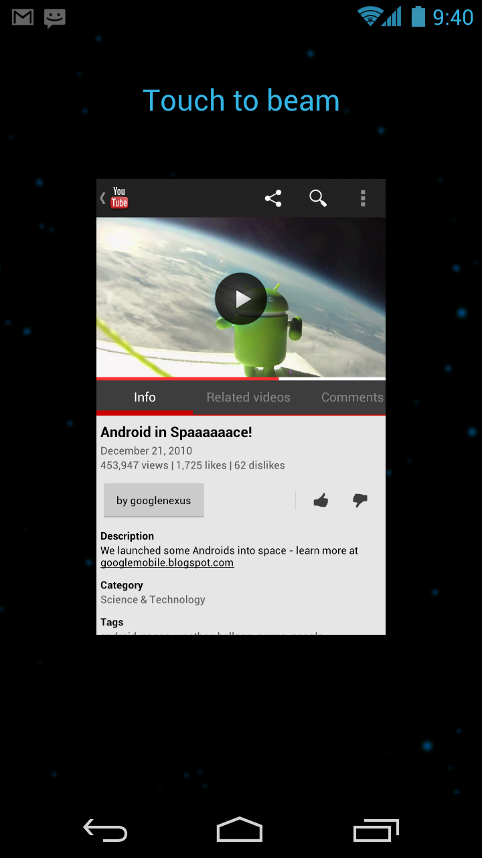 Android Beam
Android has been the first to start using Near Field Communication technology. Android Beam allows you to share apps, URLs, videos, and songs just by tapping Android phones together. It's essentially like the Bump app that Apple users have, but taken to a whole new level.
---
New Browser
The new Web browser in Android 4.0 is definitely an improvement and the new user interface should look like Chrome browser on your desktop.
---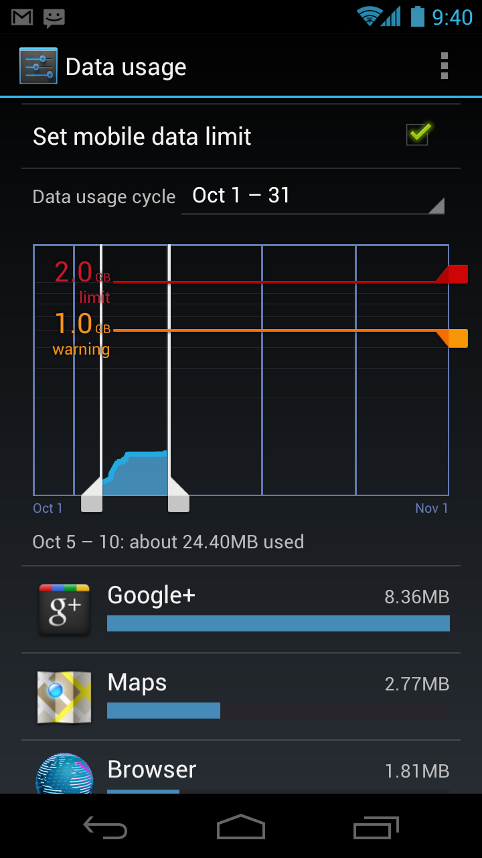 Better Usage Data Management
Android 4.0 introduces a built-in app that will let you manage all your cellular and Wi-Fi data use. The new feature allows you to set up warnings and limits for yourself to avoid pesky overcharges.
---
More Camera Tools
After Apple introduced the ability to edit photos, there will be new photo editing tools for you to conveniently filter, crop, reduce red-eye, and more in Ice Cream Sandwich.
In addition, there is a new panorama mode that lets you simply pan left and right to create a "wide" still image.
---
Sleeker User Interface
Recently, Android has come under fire for its poor user interface. Now, the overall interface redesign is much more modern and sleek. The new interface takes advantage of all that Android has to offer and displays it in a way that makes everything easy and simple.
---
Speech Recognition
Google introduced voice controls back in 2008, way before Apple released Siri. However, Voice Actions do not offer the same "personal" experience that Siri does. Finally, a third-party app in the Android Market called Iris ("Siri" spelled backwards) was created and released in just 8 hours and boasts the same functionality as Siri.
---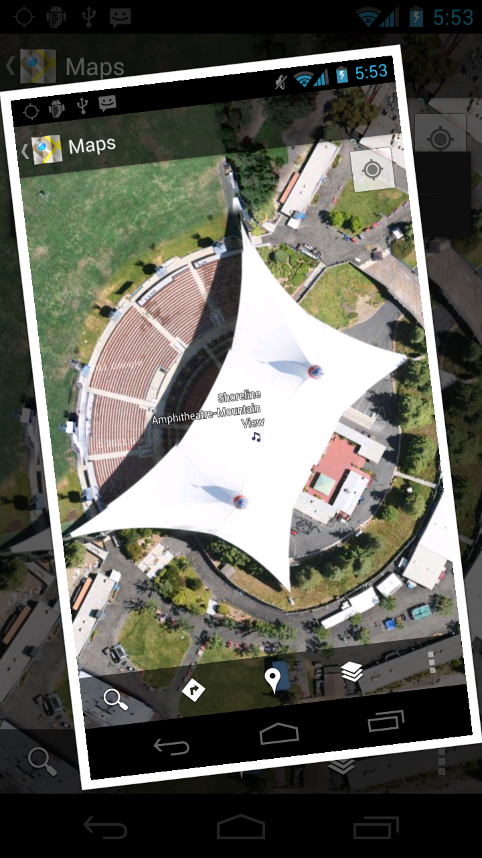 Taking Screenshots
Hold down the Power and Volume Down buttons to snap a screenshot. Finally!
---
Navigation
Android has an incredible advantage over iOS here. Google offers full navigation features that Apple completely lacks. In addition, Android users will never have to pay upwards of US$50 for a GPS device, because their phone is one.
Which of these new features in Android 4.0 have you been most eagerly waiting for?